Is it time to reframe around pensions & protection?
Given that half of the workforce in the private sector is not in any pension scheme, Rose Leonard, Head of Customer Relationship Management at Zurich Life asks if it's time to reframe the conversation?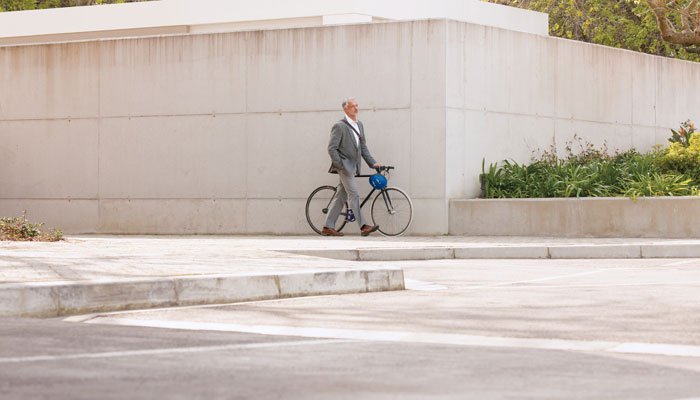 Pension provision in Ireland, or the lack of it, gets a lot of media coverage and has been the topic of many government and industry papers and discussion. Despite much effort by the Pensions Authority and others to increase pension awareness, the situation remains the same - pension coverage is still at relatively low levels in Ireland. So, is there a need to reframe the conversation?
Let's look at retirement as simply a disruption to income. The impact of retirement on a household's income is akin to that of the death, serious illness or disablement of a breadwinner; earnings stop or reduce substantially. The good news that life expectancy is increasing has a knock-on impact on the cost of supporting the retired population. With increased life expectancy combined with forecasted birth rates expected to produce a doubling of the proportion of retired people to workers by 2050, a renewed focus on encouraging long-term savings is what is really required.
Protection is paramount
Workers have very little protection against loss of income or even income disruption regardless of how it happens. We have some level of protection through sponsored death or disability social welfare payments and tax reliefs or by employer sponsored pension schemes with associated life and permanent health insurance. We know that benefits are being restructured and reduced under defined benefit schemes, and indeed, that many defined benefit schemes have already closed. Defined contribution schemes, in general, are providing inadequate levels of benefits because contribution levels are simply too low. Approximately half of the workforce in the private sector is not in any pension scheme at all.
Interestingly, a Zurich survey carried out by Epiphany in 2015*, showed that while 65% of Irish people surveyed were of the view that the State should be the main provider of financial support to people who cannot work anymore, only one in five think they would be eligible for and use State support if their income fell by 30%.
10% offered income protection
In the Epiphany survey, just 10% of Irish people said that their employer offers income protection as part of employee benefits. 64% of employees in Ireland said that their employer does not offer any insurance to protect their income. One in five employees said that they did not know whether or not their employer offers such insurance. These findings point to both a gap in employers' ability or willingness to put in place schemes to protect their workers and somewhat of a knowledge gap among employees.
Many people do not fully understand that if the unexpected happens in the case of death, illness or disability; or the expected in the case of retirement - that they will need to go to their savings to supplement the gap in what they actually need.
Best practice
Employers can attract and retain the best talent by putting in place pension schemes with meaningful contribution levels. Employers shouldn't have to bear all of the costs though - employees must accept responsibility for their own future, be engaging with their pension scheme and make adequate contribution levels themselves. Employees need to save more to provide for the day when their income will be disrupted. And let's hope that the disruption will come because of a long and healthy retirement.
Source: Epiphany Survey 2015
About: Rose Leonard
Rose Leonard is Head of Customer Relationship Management at Zurich Life. She is also President of the Irish Institute of Pensions Management.
Sign Up Here
For promotional offers, news, updates and access to exclusive reports from Zurich
Your answer has been successfully submitted. Thank you for your participation.
An error has occurred attempting to submit your answer. Please try again.