Stars with stories to share
The eagerly awaited release of 'Rogue One: A Star Wars Story' is finally here and its screening provides an opportunity for IRUPA, in partnership with Zurich, to promote the Tackle Your Feelings campaign.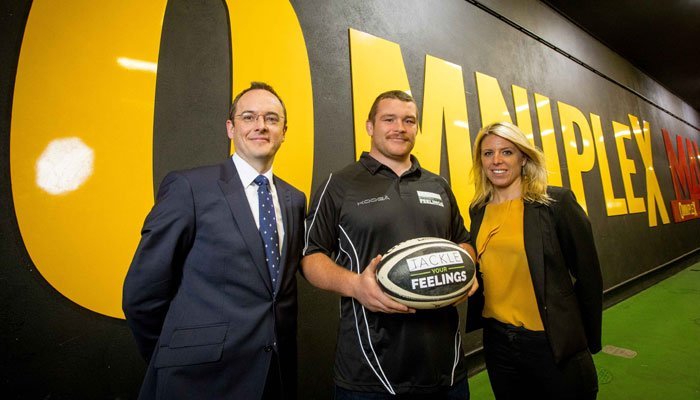 Omniplex cinemas have announced that they will support the Irish Rugby Union Player' Association's (IRUPA) Tackle Your Feelings campaign in partnership with Zurich. With the help of Ireland and Leinster front-row, Jack McGrath, Omniplex cinemas throughout the country are getting behind IRUPA's Tackle Your Feelings campaign by showing a montage of the Tackle Your Feelings videos ahead of films including Rogue One: A Star Wars Story from the 16th-22nd December.
The Tackle Your Feelings video trailer features provincial and international rugby stars including former Ireland and Leinster rugby player, Shane Jennings; Ireland and Leinster front-row, Jack McGrath; Irish women's player, Hannah Tyrrell; Connacht rugby player, Jake Heenan and Munster scrum-half, Cathal Sheridan who came forward this year to tell their own personal stories of the challenges they have faced off the pitch.
As part of the 'Tackle Your Feelings' campaign, Jack McGrath opened up about the anger and anxiety he felt following the death of his brother and the Leinster star is thrilled to see Omniplex Cinemas lend their support. "It's a campaign that is close to my heart and you can already see the difference it is making in society. IRUPA and Zurich have done a brilliant job breaking down the stigma of mental health and for Omniplex to support the campaign in this way is brilliant. Their help will further drive awareness of the campaign over the Christmas period."
Tackle Your Feelings seeks to emphasise the importance of preventative measures in maintaining good mental wellbeing. By asking people to be honest with themselves about how they are feeling and to take appropriate action, the campaign aims to encourage people to resolve emotional challenges before they escalate into a crisis. The campaign website, www.tackleyourfeelings.com, hosts a number of practical resources to help people develop their emotional self-awareness and proactively work on their mental and emotional wellbeing.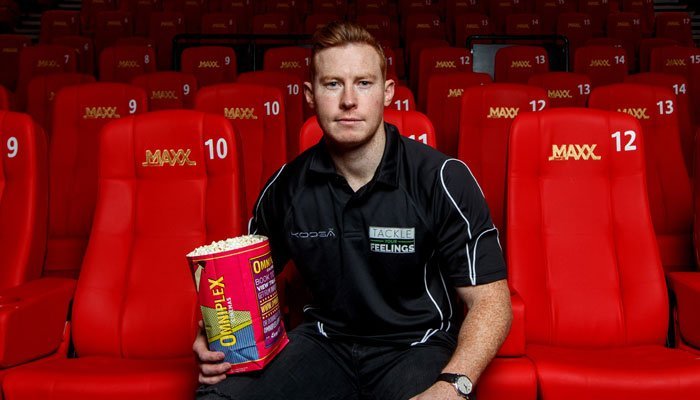 Cathal Sheridan, Munster rugby player.
Omar Hassanein, CEO, IRUPA, said: "IRUPA are delighted to work with Omniplex Cinemas on the Tackle Your Feelings campaign today. Their support allows us to reach a larger audience and hopefully make further inroads into breaking down stigma around mental wellbeing. Mental wellbeing is something we place a lot of emphasis on as a players' organisation, striving to both educate our members in this area and offer support services to help them be more proactive about looking after their own wellbeing."
Elaine Hayes, who is driving Zurich's Corporate Responsibility agenda in Ireland, said: "As a large employer in Ireland we've seen first-hand the positive difference that TYF can make; both in addressing the stigma of speaking about mental health and in encouraging people to proactively look after their mental wellbeing. We're delighted to see the message reaching a wider audience with the involvement of Omniplex."
Mark Anderson of Omniplex Cinemas added: "So often mental wellbeing can be taken for granted, and we're very proud that we can help by showcasing this trailer across our screens nationwide this December."
About: Tackle Your Feelings (TYF)
Tackle Your Feelings is a three year partnership between Zurich and the Irish Rugby Union Players Association (IRUPA) aimed at encouraging people to take preventative measures to look after and maintain their mental and emotional wellbeing. To hear from the TYF Ambassadors click here.
Sign Up Here
For promotional offers, news, updates and access to exclusive reports from Zurich
Your answer has been successfully submitted. Thank you for your participation.
An error has occurred attempting to submit your answer. Please try again.