Dalkey Book Festival 2018
Presented by Zurich, this year's Dalkey Book Festival promises another stellar line-up of multi award winning authors who are certain to appeal to all festival-goers.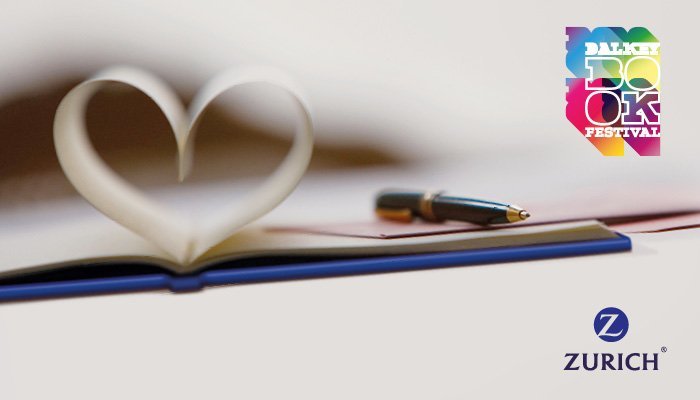 Each year the Dalkey Book Festival, presented by Zurich, brings some of the greatest authors, innovators, thinkers and agitators from across the globe to Dalkey, and this year is no different. Starting on Thursday June 14 and running for four days, this year's line-up includes four Man Booker winners, two Pulitzer and two American National Book Award winners, and features conversations and performances from over 120 speakers in 70 events taking place in Dalkey over the June weekend.
Festival highlights include: Multi award-winning correspondent Robert Fisk on Syria; Harvard professor and world renowned psychologist Steven Pinker on the case for science, humanism and progress; John Banville and Roddy Doyle together on Writing Dublin; American Legend, author and musician Willie Vlautin; Deborah Levy on her memoir 'The Cost of Living'; The greatest living poet in the English Language Paul Muldoon; Ireland's first Laureate and Man Booker Prize winner Anne Enright; and literary superstar and author of 'The English Patient' Michael Ondaatje.
Shazia Mirza is back with her new comedy show 'With Love from San Tropez'; New York Times bestselling author and Vanity Fair contributing Editor Sebastian Junger on life in Trumps America; Author Lionel Shriver will be there to talk about her book 'We Need to Talk about Kevin'; and Blindboy Boatclub will be preaching his explosive gospel of short stories.
And if that wasn't enough: Ross O'Carroll Kelly comes home to Dalkey; The Riptide Movement play Saint Patrick's Church; Dr. Harry Barry teaches us how to build emotional resilience in the age of anxiety; Lenny Abrahamson, Neil Jordan, Conor McPherson and Sebastian Junger talk movies and books; Professor Ian Robertson asks 'Why is Everyone So Angry?; Norman Ohler talks to Patrick Freyne about Hilter's drug addiction and Oliver Callan Kicks Dalkey!
Experts from countries all over the world including Hong Kong, The United States, India, Afghanistan, Germany, Israel, Canada, Palestine, Australia, Sri Lanka, Singapore, Russia, Korea, Italy and the UK will discuss the issues of the day from Syria to China and Russia to Brexit, Trump, fake news and the loss of trust.
About: Dalkey Book Festival
The Dalkey Book Festival, presented by Zurich, was set up by Sian Smyth and David McWilliams in 2010 and takes place in Dalkey every year. The festival hosts an impressive selection of internationally renowned writers and speakers.
Related articles
Filter by category
Follow us on
Sign Up Here
For promotional offers, news, updates and access to exclusive reports from Zurich

Sending Answer, please wait ...
Your answer has been successfully submitted. Thank you for your participation.
An error has occurred attempting to submit your answer. Please try again.