Cooking up retirement plans one pastry at a time
How one savvy business owner made his dough rise by making all the right moves for a secure post-work life. This article is an Irish Times Content Studio production.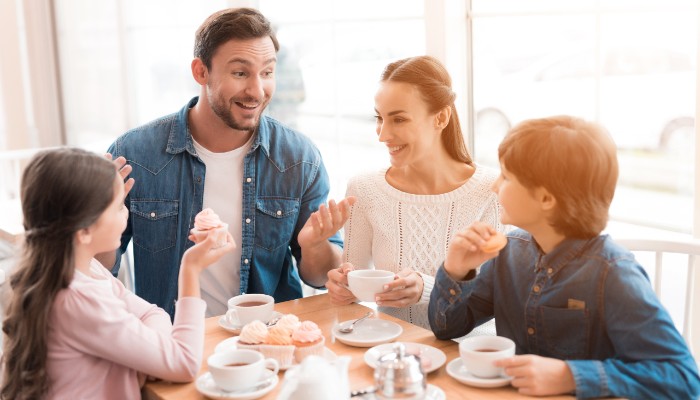 When it comes to ensuring his financial independence, Galway man Kevin Nugent has always been savvy.
As his classmates were turning over for their second sleep, Nugent, aged 12, was up, rain or shine, doing an early morning paper round.
While doing it, he spotted that many of the people he was delivering to could really do with their grass cutting. So, he set up an after-school gardening and general handyman service, which lasted through his teenage years.
To help pay his way through college, where he studied production engineering, he worked at the local greyhound stadium. One of his tasks was to erect a marquee when big events were held. He got so many enquiries about it that it gave him the idea for his next money spinner, aged 21, marquee hire.
He started by putting an ad in a local newspaper. "I got my first order and had to go out and buy a marquee," he laughs.
He grew it into a significant business with staff and a fleet of vans, which won business erecting marquees all over the country.
Pension planning
By 24 he decided it was time to start putting some of his earnings into a personal pension. "My first investment in anything was in that pension, even though it was only a small amount," he recalls.
The following year he opened Mr Waffle, in Galway city, which quickly became as popular for its savoury foods and salads as it was for its pancakes and waffles.
Today his business, Tribe Hospitality Group, has a string of cafes including such well-known brands as Ground & Co, Delight, and Café Saol, as well as catering services and a Christmas hampers business. He ultimately sold the marquee hire company to focus wholly on hospitality and today employs 87 people, a huge achievement.
Through all the years, including the ups and downs of the pandemic, he kept contributing to his pension.
"When I started it at age 24, I wasn't thinking about the pension itself so much as the fact that I knew I didn't want to be scrimping and saving in retirement. I felt that if I'm going to be working this hard now, I want to know I'll be able to have lovely holidays with friends and family later," he explains.
When he set up Tribe Hospitality Group, he brought his old pension with him and set up a new one. "In the first couple of years of Mr Waffle, in 2011 and 2012, my monthly contributions were very small, and I couldn't afford to increase them because of all the costs involved in starting a business. But I've been increasing them ever since," he says.
Annual review
Every year, in August, he sits down with his broker, Conor Crehan from D Moloney Financial Services in Galway, to review his financial situation and make sure he's making the most of the generous tax benefits the government provides to those contributing to their pension.
"Conor explains all the low, medium, and high-risk options open to me. It's good to meet him every year like that because if it was left to me, I might forget to increase my contributions by the appropriate amount, to keep me on track for my goals in retirement."
The pandemic was a challenging time for most businesses. Kevin is quick to credit government supports for his business's ability not just to come through it but to bounce back quickly afterwards.
Now that the environment has improved, he is keen to increase the amount he pays into his pension each month.
"Before I even started my pension, I remember being at a Chamber of Commerce event where someone was talking about how hard it is for people who leave their pension planning too late. It really resonated with me. I knew that if I started it, I'd never regret it," he explains.
Start early
He believes that starting small, while he was young, was the key to his retirement planning success, because it enabled him to get into the habit without taking too great a toll on him financially. "Because it's monthly, it's not that big a hit. And it doesn't matter how small you start off, just keep building it. Once you get the habit it's just like any other monthly outgoing," he adds.
He takes his annual review very seriously. "I get the Zurich questionnaire and take time to go through it. For me it's never just a box ticking exercise. When I started out, I always opted for the high-risk investment option but now that I've something built up in my pension pot, I've moved to the medium-risk option, to protect it," he says.
Today he is very glad he was so savvy about money as a youngster. "At the time I started my first pension my outgoings weren't huge. I think it's when you're older that it can be harder to find the 'space' financially to do it," says Nugent, who is in his late 30s, and married with two small children.
He is currently investing in new energy efficient equipment for his café kitchens, to future proof his business. To him, pension planning is about future proofing his lifestyle.
"I used to joke about retiring at 40," he laughs. "But by 60 I'd love to think that whatever I do, and whatever happens, there will be money in my pension fund for me to do things with. I like knowing that there'll be something there for me at the end of the day."
Kevin Nugent was paid a gratuity for his time and contribution to this article.
The information contained herein is based on Zurich Life's understanding of current Revenue practice as at 1st May 2023 and may change in the future.
Warning: Past performance is not a reliable guide to future performance.
Warning: Benefits may be affected by changes in currency exchange rates.
Warning: The value of your investment may go down as well as up.
Warning: If you invest in these products you may lose some or all of the money you invest.
Related articles
Filter by category
Follow us on
Sign Up Here
For promotional offers, news, updates and access to exclusive reports from Zurich

Sending Answer, please wait ...
Your answer has been successfully submitted. Thank you for your participation.
An error has occurred attempting to submit your answer. Please try again.