The best gifts last a lifetime
Share the love this Valentine's Day and do something for the planet by planting trees in the Zurich Forest.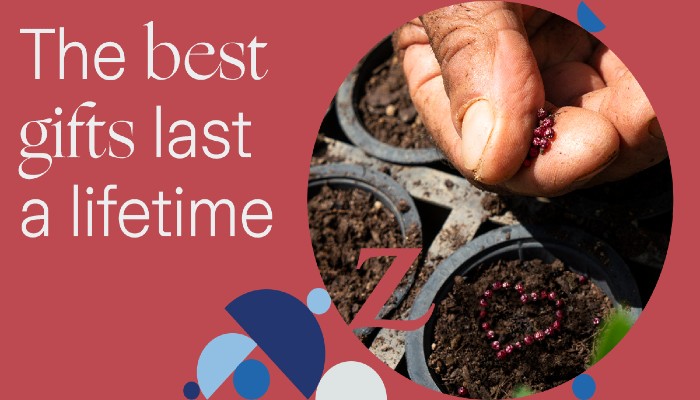 This Valentine's Day join Zurich and give a gift that lasts a lifetime to your loved ones and the planet. For every person you tag on Facebook, Instagram, Twitter and LinkedIn until February 15th, we will plant a tree in our Zurich Forest.
Zurich Insurance Group (Zurich) has agreed to sponsor a targeted, sustainable reforestation project in Brazil to convert barren farmland back into native forest that is rich in plant and animal life. The measure reflects Zurich's recognition of the importance of healthy ecosystems in the fight against climate change.
The eight-year project will help to restore Brazil's Atlantic Forest, the 'other' Brazilian rainforest, by planting one million carefully selected native trees in collaboration with non-profit Instituto Terra. This is part of the commitment made last year when Zurich became the first insurer to sign the UN Business Ambition for 1.5°C Pledge. Healthy forests based on native species help to avoid 'green deserts' or monoculture plantations that cannot support functional ecosystems.
The importance of biodiversity
"Tree planting can be a powerful tool for curbing climate change and preserving the variety of animals, plants and ecosystems we have on our planet," said Alison Martin, Zurich's CEO Europe, Middle East & Africa and Bank Distribution. "It's not always about how many trees you plant, but about their quality and ability to support other forms of life. With this project, we are contributing to an aspect of climate change mitigation that is often overlooked: biodiversity.
"Successful reforestation requires planning, management and engagement. Over the next eight years, we want to inspire colleagues, customers and local communities to further recognise the importance of biodiversity."
Addressing climate change
Zurich champions the growing need to address climate change in connection with biodiversity loss; the two are mutually reinforcing each other as numbers of animal and plant species decline faster than ever. Diversity within and between species and ecosystems is key to addressing climate change, long-term food security, as well as preventing future pandemics, according to the 2020 United Nations' (UN) Global Biodiversity Outlook 5.
So if you want a tree planted in honour of the person you love, tag them on Facebook, Instagram, Twitter or LinkedIn until February 15th. To find out more about Zurich's commitment to tackling climate change visit the Zurich Forest website.
Related articles
Filter by category
Follow us on
Sign Up Here
For promotional offers, news, updates and access to exclusive reports from Zurich

Sending Answer, please wait ...
Your answer has been successfully submitted. Thank you for your participation.
An error has occurred attempting to submit your answer. Please try again.