University challenge
For parents, the cost of sending children to college can be significant according to Zurich's 2019 report into the cost of education in Ireland. But it's not all bad news and parents are seeing the benefits of developing a savings habit early in their children's lives.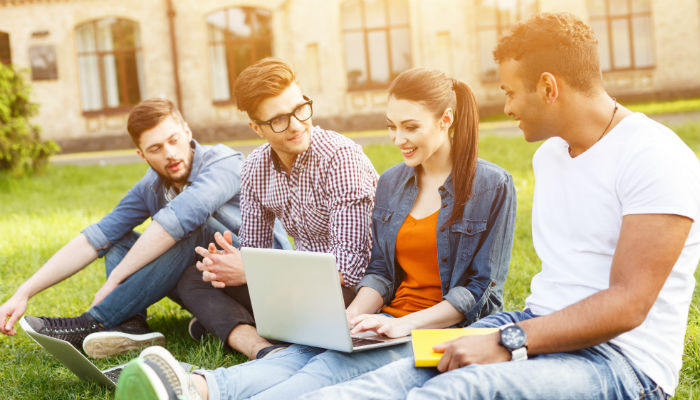 The financial cost of putting a child through college is significant with the average total spend for third-level education per year at €4,611 per student, if the student is living at home. That is according to Zurich's research into the cost of education in Ireland.
For those not living at home, the highest spend item during the college year is accommodation with the average cost ranging from €3,750 to €4,219 per year.
In the most recent academic year, 51 percent of college students lived at home while 19 percent lived in student accommodation and 28 percent in other rented accommodation.
In 2019, the cost of college student accommodation increased by €777 compared to the previous academic year, now costing parents on average €4,219 per year. In comparison, the average cost for those renting private accommodation is €3,750 per year.
College fees were also among the highest spend items with students spending an average of €2,316 per year.
The average spend on transport to college across all students has increased slightly from €303 per year in 2018 to €315 per year in 2019. That said, there is a significant number of students, 19 percent, who spend upwards of €900 on transport annually.
The cost of education research also found that 70 percent of parents consider covering the cost of their children's education to be a financial burden. For this reason, 75 percent of parents have a savings account and 39 percent believe the best time to start saving for their child's education is when the child is less than one year old.
When it comes to paying for third level costs, 48 percent of parents use savings to pay for their children's college while 56 percent use monthly income.
Commenting on the findings, Jonathan Daly, Head of Life Retail Distribution and Propositions at Zurich said: "The findings of this year's research show that the cost of third-level education remains a challenge for parents particularly for those who have the added cost of accommodation. While total college costs will differ from student-to-student, the best way to prepare for all eventualities is to start saving early. This year's research highlights some financial relief among parents of college students possibly the result of parents being gradually better equipped to finance their children's college costs."
Ensuring they can provide for their children's education, from primary school right through to third level, is a priority for all parents. With a tailor-made savings plan from Zurich from as little as €75 per month, parents can gradually build up the funds necessary to support their children's education.
Use Zurich's Cost of College Education Calculator to work out the estimated costs of sending your children to third level and to see how much you might need to save each month to meet college costs.
You can also speak to an independent financial advisor to help set your savings goals, plan your budget and choose the right plan for your family.

Related articles
Filter by category
Follow us on
Sign Up Here
For promotional offers, news, updates and access to exclusive reports from Zurich

Sending Answer, please wait ...
Your answer has been successfully submitted. Thank you for your participation.
An error has occurred attempting to submit your answer. Please try again.