Zurich supports World Down Syndrome Day
Wear, share and show you care on 21st March for World Down Syndrome Day. Wear your most colourful socks, share your photos on social media, make a donation and join in to create awareness around Down syndrome.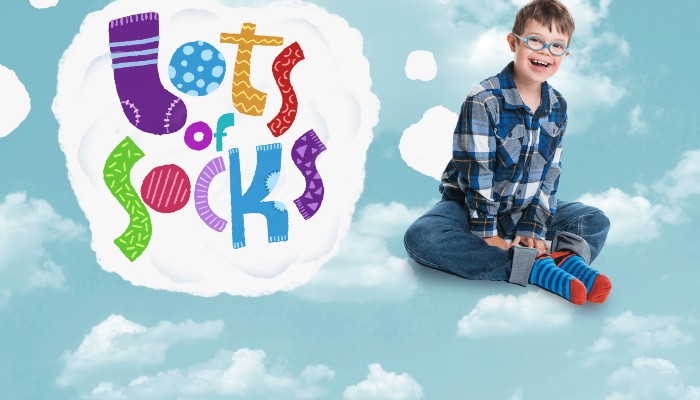 On the 21st March, wear your loudest socks and raise awareness for World Down Syndrome Day. The 'Lots of Socks' campaign is celebrated each year on 21st March with the aim of getting people talking about Down syndrome.
The reason World Down Syndrome Day is celebrated on this day is due to the fact that it is a third copy of the 21st chromosome that causes Down syndrome, so it naturally had to celebrated on 21st March.
On this day, everyone is encouraged to 'wear, share and show you care' by wearing your most colourful socks or colourful hat. You can then share your photos on social media and show you care by making a donation.
Down Syndrome Ireland, is the chosen charity partner of Zurich Ireland. Down Syndrome Ireland is a membership organisation supporting 3,500 people with Down syndrome and their families throughout Ireland. Its vision is to ensure all people are valued, fully participating citizens.
Zurich's charity partnership with Down Syndrome Ireland will see its members benefit from Zurich's support through fundraising and awareness, as well as charity events held by employees.
At the official launch of Zurich's charity partnership with Down Syndrome Ireland last year, Anthony Brennan, CEO of Zurich Ireland said: "We're delighted to have Down Syndrome Ireland as our charity partner. Zurich prides itself on its commitment to making a difference in the local communities in which we operate, and this new partnership allows us to extend our support to an organisation that has a deep well of support across our employee base in Ireland. We're excited to start supporting DSI in ways that will directly help the families, children and adults who are part of the DSI family."
For more information on the charity and the services they provide visit the Down Syndrome Ireland website here.
Related articles
Filter by category
Follow us on
Sign Up Here
For promotional offers, news, updates and access to exclusive reports from Zurich

Sending Answer, please wait ...
Your answer has been successfully submitted. Thank you for your participation.
An error has occurred attempting to submit your answer. Please try again.