Photo credit: Murdo MacLeod
NOVEL OF THE YEAR SHORTLIST
Girl by Edna O'Brien, Shortlisted for the Dalkey Novel of the Year Award 2020
Edna O'Brien has written more than twenty works of fiction. She is the recipient of many awards, including the Irish PEN Lifetime Achievement Award, the American National Arts Gold Medal, the Frank O'Connor Prize, the PEN/Nabokov Award for Achievement in International Literature, and the David Cohen Prize for Literature. Born and raised in the west of Ireland, she has lived in London for many years.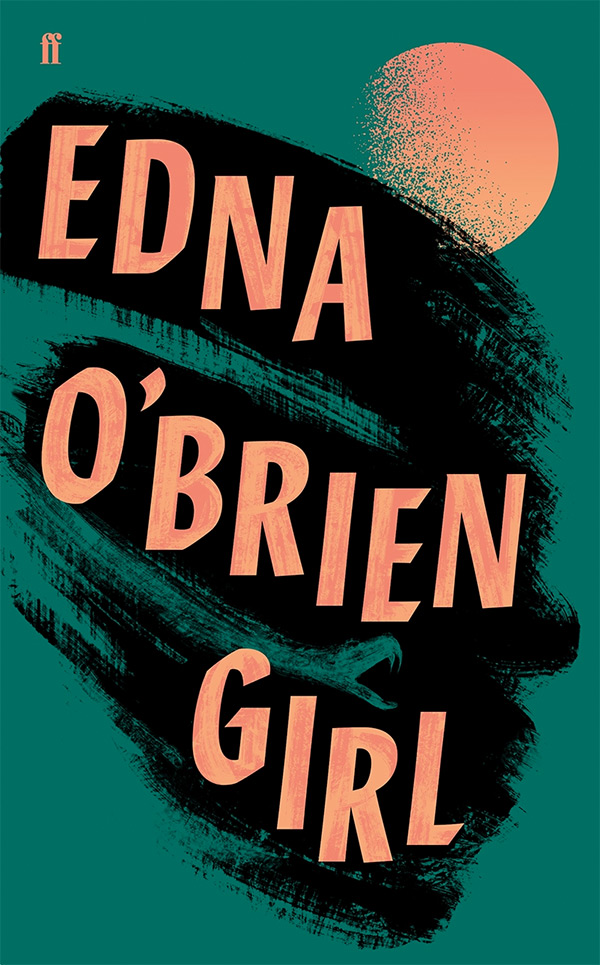 About: Girl by Edna O'Brien
Captured, abducted and married into Boko Haram, the narrator of this story witnesses and suffers the horrors of a community of men governed by a brutal code of violence. Barely more than a girl herself, she must soon learn how to survive as a woman with a child of her own. Just as the world around her seems entirely consumed by madness, bound for hell, she is offered an escape of sorts – but only into another landscape of trials and terrors amidst the unforgiving wilds of north-eastern Nigeria, through the forest and beyond; a place where her traumas are met with the blinkered judgement of a society in denial.
How do we love in a world that has lost its moorings? How can we comprehend the barbarism of our enemies, and learn forgiveness for atrocities committed in the name of ideology? Edna O'Brien's new novel pierces to the heart of these questions: and the result is her masterpiece.
What our judges said about Girl by Edna O'Brien
"A brave book. I couldn't get the research out of my head."
– Andrea Catherwood
"A faithful recording. Compelling territory. "
– Jennifer O'Connell
"Gripping. Harrowing."
– Fiach MacConghail
What others say...
"By an extraordinary act of imagination we are transported into the inner world of a girl who, after brutal abuse, escapes and with dogged persistence begins to rebuild her life. Girl is a courageous book about a courageous spirit."
– J.M. Coetzee
"Mesmerising ... [O'Brien] has set herself one of the greatest challenges a writer can face: to plumb the darkest depths of the human soul. She has triumphantly succeeded."
– Sunday Times
""Girl broke me in two. It is a work of towering humanity and enduring literary value; a hard and beautiful miracle."
– Eimear McBride
"The triumph of the book is in the voice of the narrator, who is just as articulate as she might be. The book has a huge storyteller's energy and O'Brien does not patronise – she really has entered the heart of this girl [and] has arrived at some essence of what it is to be vulnerable, female and young."
– Anne Enright
back to the novel of the year writers