Photo credit: Jonathan Ryder
NOVEL OF THE YEAR SHORTLIST
The Fire Starters by Jan Carson, Shortlisted for the Dalkey Novel of the Year Award 2020
Jan Carson is a writer and community arts facilitator based in Belfast. Her first novel, Malcolm Orange Disappears was published in 2014 to critical acclaim, followed by a short story collection, Children's Children (2016), and a flash fiction anthology, Postcard Stories (2017). Her work has appeared in numerous journals and on BBC Radio 3 and 4. In 2016, she won the Harper's Bazaar short story competition and was shortlisted for the Seán Ó Faoláin Short Story Prize. She specialises in running arts projects and events with older people, especially those living with dementia. The Fire Starters is her second novel.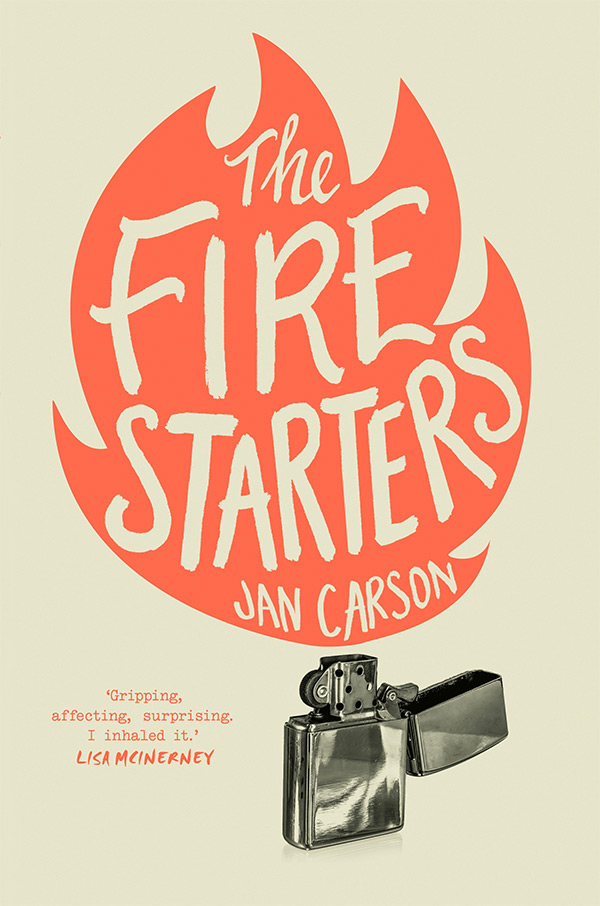 About: The Fire Starters by Jan Carson
Dr Jonathan Murray fears his new-born daughter might not be as harmless as she seems. Sammy Agnew is wrestling with his dark past, and fears the violence in his blood lurks in his son, too.
Belfast is in flames and the authorities are losing control. As the city falls into frenzy, and as the lines between fantasy and truth, right and wrong, begin to blur, who will these two fathers choose to protect?
Dark, propulsive and thrillingly original, this tale of fierce familial love and sacrifice fizzes with magic and wonder.
What our judges said about The Fire Starters by Jan Carson
"This a fresh and exciting novel. Incredibly well-observed."
– Andrea Catherwood
"A beautifully written novel. Rich, exciting ,fresh. An escapist pleasure. It swept me away. Jan Carson is a wonderful observer of humanity. "
– Jennifer O'Connell
"I loved the energy of this book. A brilliant novel."
– Fiach MacConghail
What others say...
"Jan Carson seems to have invented a new Belfast in this gripping, surprising, exhilarating novel."
– Roddy Doyle
"Gripping, affecting, surprising. In haled it."
– Lisa McInerney
"With her idiosyncratic blend of warm intelligence, dark humour, and magic realism, Jan Carson brings us a singular portrait of a city and its people struggling with questions of guilt, responsibility, and the limits of love."
– Cary Davies
"A brilliant, wry novel, fizzing with energy."
– Barney Norris
"I won't be the only reader to proclaim that, in the best way possible, Jan Carson is on fire."
– Lucy Caldwell
"Both a fiercely gripping thriller and a beautifully twisted fable, The Fire Starters is an electrifying blast of Belfast Gothic: a luminous, furious vision of a city at war with itself."
– Michael Hughes
Back to novel of the year writers