Photo credit: Gerry Standford
NOVEL OF THE YEAR SHORTLIST
Shadowplay by Joseph O'Connor, Shortlisted for the Dalkey Novel of the Year Award 2020
Joseph O'Connor was born in Dublin. His books include eight previous novels: Cowboys and Indians (Whitbread Prize shortlist), Desperadoes, The Salesman, Inishowen, Star of the Sea (American Library Association Award, Irish Post Award for Fiction, France's Prix Millepages, Italy's Premio Acerbi, Prix Madeleine Zepter for European novel of the year), Redemption Falls, Ghost Light (Dublin One City One Book Novel 2011) and The Thrill of it All. His fiction has been translated into forty languages. He received the 2012 Irish PEN Award for outstanding achievement in literature and in 2014 he was appointed Frank McCourt Professor of Creative Writing at the University of Limerick.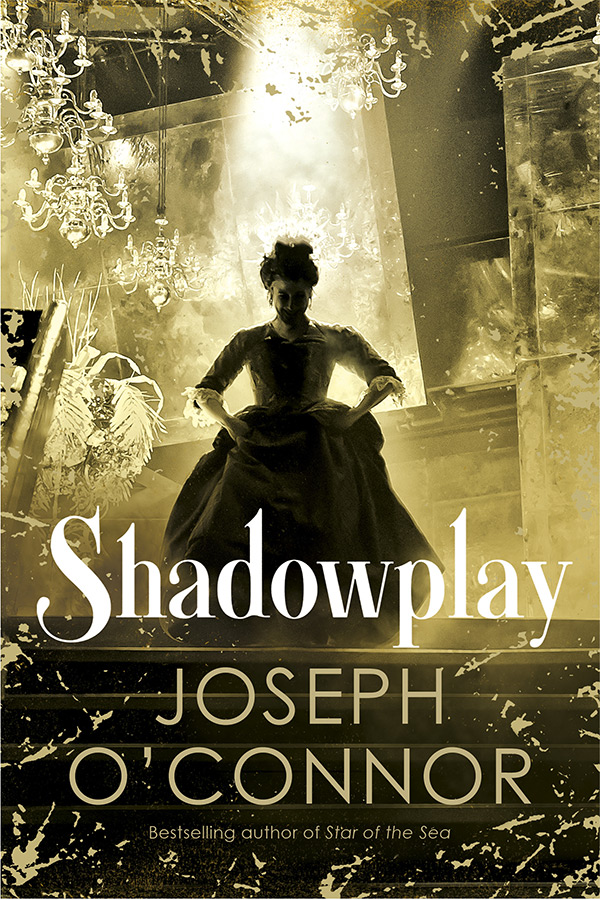 About: Shadowplay by Joseph O'Connor
1878: The Lyceum Theatre, London. Three extraordinary people begin their life together, a life that will be full of drama, transformation, passionate and painful devotion to art and to one another. Henry Irving, the Chief, is the volcanic leading man and impresario; Ellen Terry is the most lauded and desired actress of her generation, outspoken and generous of heart; and ever following along behind them in the shadows is the unremarkable theatre manager, Bram Stoker.
What our judges said about Shadowplay by Joseph O'Connor
"Clever, rich, incredibly well-researched, this ambitious novel is a triumph."
– Andrea Catherwood
"Textured, rich, structurally accomplished, the novel grapples with mortality, old age, and our search for the meaning of life. This is Joseph O'Connor's best book .I was swept up in this novel. Emotionally-engaging, I was in tears by the end. I didn't want it to finish. I'll be pressing it into every reader's hands."
– Jennifer O'Connell
"An extraordinarily accomplished novel. The novel has a rhythm and O'Connor has a remarkable capacity to tell multiple layered stories. He is able to pinpoint how Dracula was developed while the profound sadness and the fear of any artist – whether you have you left one good piece of art behind you – is powerfully conveyed."
– Fiach MacConghail
What others say...
This exceptional novel explores the complexities of love that stands dangerously outside social convention, the restlessness of creativity, and the experiences that led to Dracula, the most iconic supernatural tale of all time.
Back to the novel of the year writers