NOVEL OF THE YEAR SHORTLIST
The River Capture by Mary Costello, Shortlisted for the Dalkey Novel of the Year Award 2020
Mary Costello lives in Galway. Her short story collection, The China Factory (2012), was nominated for the Guardian First Book Award and shortlisted for an Irish Book Award. Her first novel, Academy Street (2014), won the Irish Novel of the Year Award at the Irish Book Awards and was named overall Irish Book of the Year. It was serialised on BBC Radio 4's Book at Bedtime and was shortlisted for the International Dublin Literary Award, the Costa First Novel Prize, the EU Prize for Literature and the Prix Littéraire des Ambassadeurs de la Francophonie en Irlande and has been translated into several languages.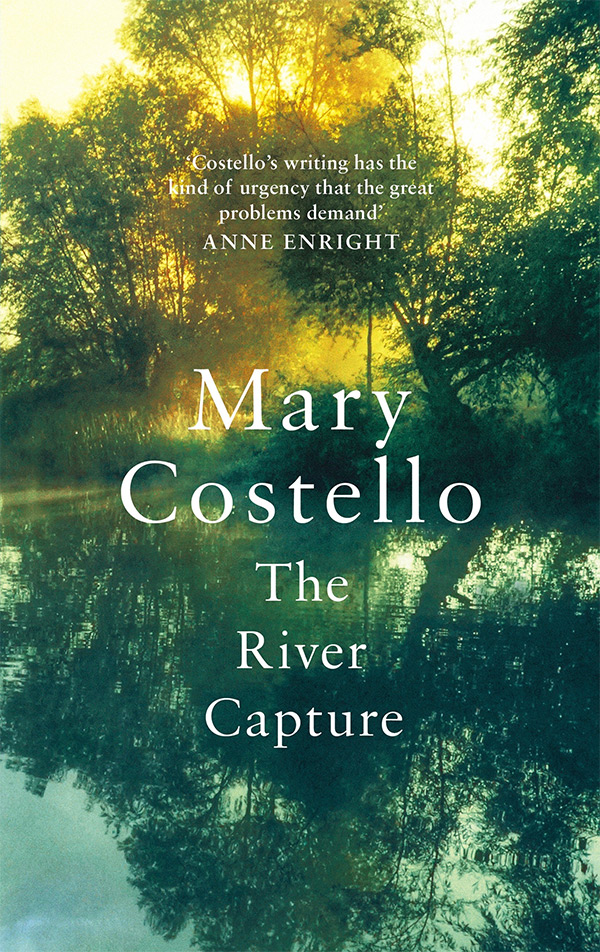 About: The River Capture by Mary Costello
Luke O'Brien has left Dublin to live a quiet life on his family land on the bend of the River Sullane. Alone in his big house, he longs for a return to his family's heyday and turns to books for solace.
One morning a young woman arrives at his door and enters his life with profound consequences. Her presence presents him and his family with an almost impossible dilemma.
In a novel that pays glorious homage to Joyce, The River Capture tells of one man's descent into near madness, and the possibility of rescue. This is a novel about love, loyalty and the raging forces of nature. More than anything, it is a book about the life of the mind and the redemptive powers of art.
What our judges said about The River Capture by Mary Costello
"Evocative. Moody."
– Jennifer O'Connell
"Mary Costello has a unique capacity as a writer to offer her readers tender stories of loss, love and the ever-changing definition of families while experimenting successfully with the structure of the novel. The River Capture is an imaginative and moving novel infused with warmth, regret and a celebration of the local."
– Fiach MacConghail
What others say...
"The River Capture is breathtaking. It is profound in the most bruising way; elegant, and then thrillingly savage; expansive, but masterfully precise, and full of sentences that made me choke on jealous rage. Costello is in a different class altogether."
– Lisa McInerney
"Astonishingly bittersweet and beautiful, The River Capture is a quiet, important, hypnotic book about absolutely everything. It is as near perfect as it is possible for a novel to be."
– Sara Baume
"Intense, engrossing, a novel that constantly subverts the reader's expectation – Mary Costello is a truly startling talent."
– Kevin Barry
"A novel of glorious abundance: reverent and angry and earthy and spiritual. Costello takes the familiar and transforms it, again and again, into soaring meditations on love, sensuality, human cruelty. To read The River Capture is to witness a writer in evolution, taking her work to a whole new level. This is a bold, sophisticated, beautiful novel, both a homage to Joyce and a deeply personal and contemporary work."
– Molly McCloskey
back to the novel of the year writers