SHORTLIST FOR THE EMERGING WRITER AWARD
As You Were By Elaine Feeney, Shortlisted for the Dalkey Emerging Writer Award 2021
Elaine Feeney has published three collections of poetry, Where's Katie?, The Radio was Gospel, Rise, and a drama piece, WRoNGHEADED, commissioned by Liz Roche Company. She teaches at The National University of Ireland, Galway and St Jarlath's College. Her work has been widely published and anthologised in Poetry Review, The Stinging Fly, The Irish Times, Copper Nickel, Stonecutter Journal and others. As You Were is her fiction debut.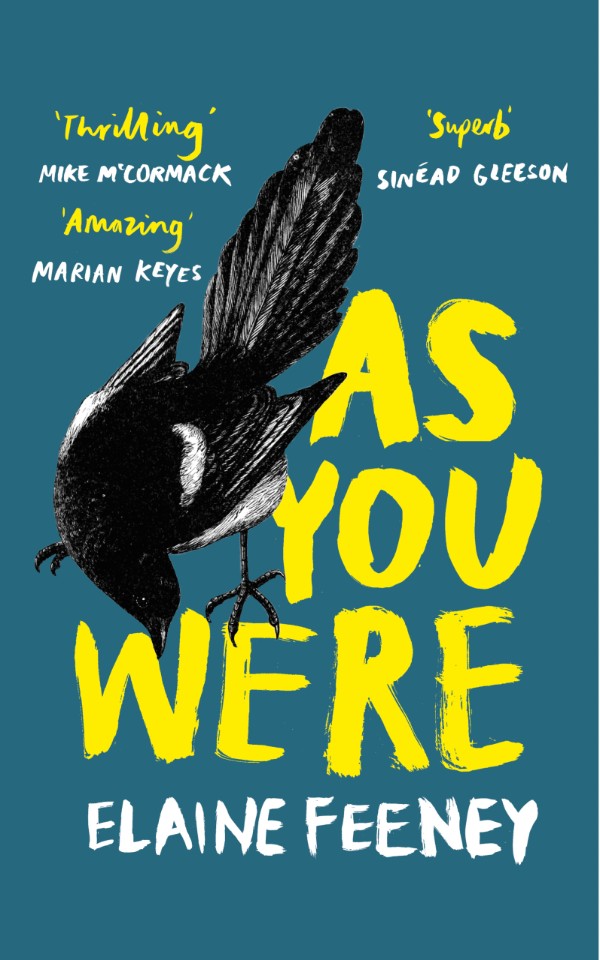 As You Were, by Elaine Feeney
Sinéad Hynes is a tough, driven, funny young property developer with a terrifying secret.
No-one knows it: not her fellow patients in a failing hospital, and certainly not her family. She has confided only in Google and a shiny magpie.
But she can't go on like this, tirelessly trying to outstrip her past and in mortal fear of her future. Across the ward, Margaret Rose is running her chaotic family from her rose-gold Nokia. In the neighbouring bed, Jane, rarely but piercingly lucid, is searching for a decent bra and for someone to listen. Sinéad needs them both.
As You Were is about intimate histories, institutional failures, the kindness of strangers, and the darkly present past of modern Ireland. It is about women's stories and women's struggles. It is about seizing the moment to be free.
Wildly funny, desperately tragic, inventive and irrepressible, As You Were introduces a brilliant voice in Irish fiction with a book that is absolutely of our times.
Reviews
"An absolute tour de force: raw, sharp and wild." – Lisa McInerney
Judges comments
"A mighty, turbulent firestorm of a book, with a pulsing, rhythmic narrative voice. A compelling cast of characters with pitch perfect dialogue, it is tender, nuanced, forensically controlled and thrillingly unrestrained."
Back to the Emerging writers