SHORTLIST FOR THE EMERGING WRITER AWARD
OK, Let's Do Your Stupid Idea by Patrick Freyne, Shortlisted for the Dalkey Emerging Writer Award 2021
Patrick Freyne spent most of his twenties trying to be a rock star before turning to the much more stable and secure world of journalism. He is a features writer at the Irish Times. OK, Let's Do Your Stupid Idea is his first book.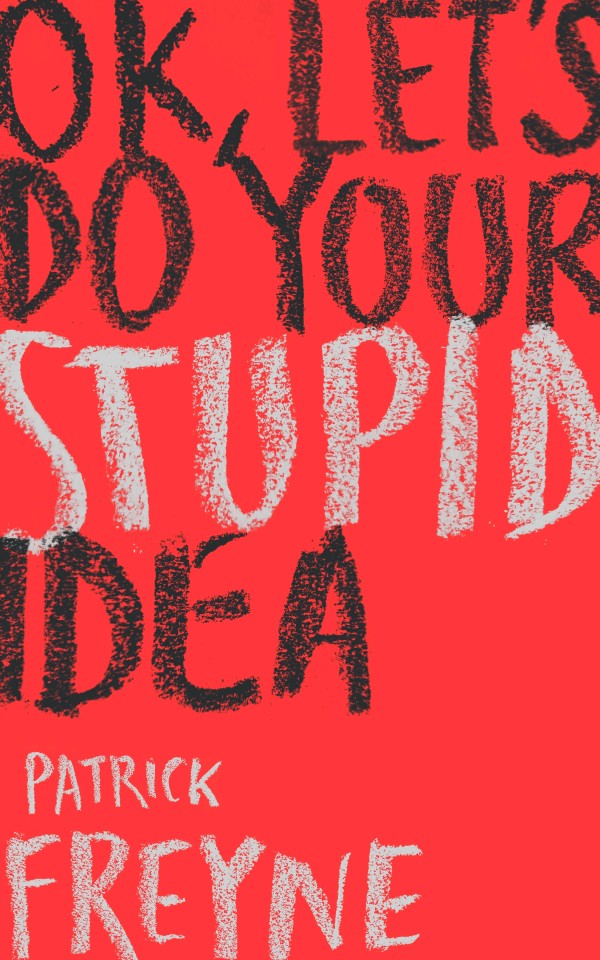 About: OK, Let's Do Your Stupid Idea, by Patrick Freyne
Patrick Freyne has tried a lot of stupid ideas in his life. Now, in his scintillating debut, he is here to tell you about them. He has also learned a few things: about the power of group song; about the beauty of physically caring for another human being; about childlessness; about losing friends far too young. Life as seen through the eyes of Patrick Freyne is stranger, funnier and a lot more interesting than life as we generally know it. Fundamentally comic, sometimes moving, always deeply humane. OK, Let's Do Your Stupid Idea is a joyous reading experience from an instantly essential new writer.
Reviews
"Patrick Freyne is a comic genius." – Marian Keyes
"A wonderful book ... done with a gorgeous twist of humour and great emotional insight ... One of my books of the year." – Ryan Tubridy, RTÉ Radio 1
"Exquisite ... One of the funniest writers in Ireland." – Irish Examiner
Judges comments
"Replete with humour and razor-sharp observations, this collection is also an endearing and soulful examination of life's inevitable slings and arrows. Brave and blithesome."
back to emerging writers