NOVEL OF THE YEAR SHORTLIST
Actress by Anne Enright, Shortlisted for the Dalkey Novel of the Year Award 2021
Anne Enright was born in Dublin, where she now lives and works. She has written two collections of stories, published together as Yesterday's Weather, one book of non-fiction, Making Babies, and six novels, including The Gathering, which won the 2007 Man Booker Prize, The Forgotten Waltz, which was awarded the Andrew Carnegie Medal for Excellence in Fiction, and The Green Road, which was the Bord Gáis Energy Novel of the Year and won the Kerry Group Irish Fiction Award. In 2015 she was appointed as the first Laureate for Irish Fiction, and in 2018 she received the Irish PEN Award for Outstanding Contribution to Irish Literature.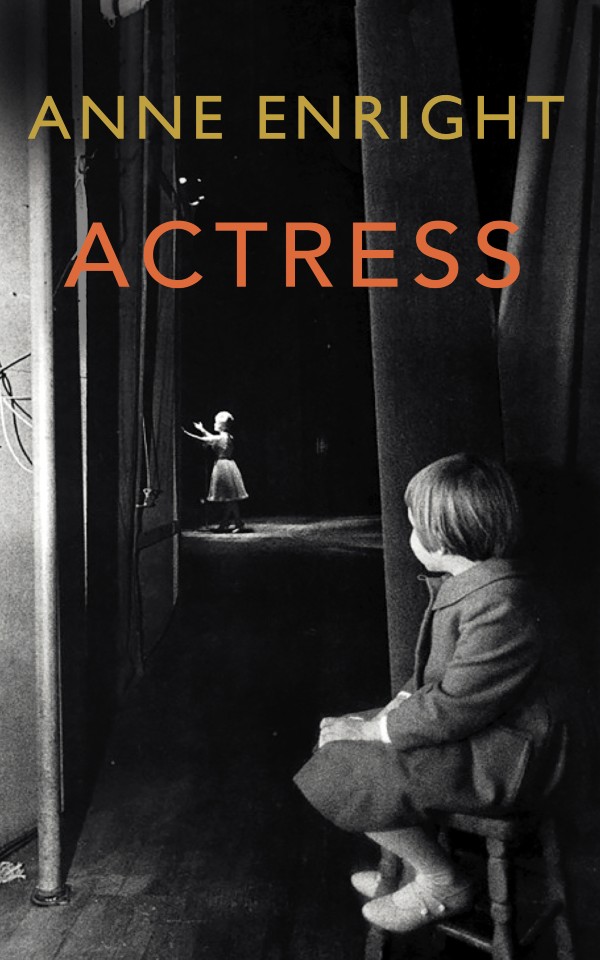 About: Actress by Anne Enright
Brilliantly capturing the glamour of post-war America and the shabbiness of 1970s Dublin, Actress is an intensely moving, disturbing novel about mothers and daughters and the men in their lives. A scintillating examination of the corrosive nature of celebrity, it is also a sad and triumphant tale of freedom from bad love, and from the avid gaze of the crowd.

This is the story of Irish theatre legend Katherine O'Dell, as told by her daughter Norah. It tells of early stardom in Hollywood, of highs and lows on the stages of Dublin and London's West End. Katherine's life is a grand performance, with young Norah watching from the wings.

But this romance between mother and daughter cannot survive Katherine's past, or the world's damage. As Norah uncovers her mother's secrets, she acquires a few of her own. Then, fame turns to infamy when Katherine decides to commit a bizarre crime.

Actress is about a daughter's search for the truth: the dark secret in the bright star, and what drove Katherine finally mad.
Reviews
"Actress by Anne Enright is a brilliant, lyrical, powerful novel... It's dazzlingly sharp and unnervingly intimate." – Danielle McLaughlin, Irish Times
"Enright focuses on the complexities of human connection… gradually the subtleties form into something profound and complex…witty and really rather brilliant." – Lucy Atkins, Sunday Times
"[A] literary force to be reckoned with... [Anne Enright] is one of Ireland's most significant authors - and Actress will be a must-read for many in 2020." – Nadine O'Regan, Sunday Business Post
Judges comments
"This is a timely novel full of wonderful detail. There is never a spare sentence. Enright's use of language is a delight in its vivacity and also its humour."
Back to the novel of the year writers