We are the Dublin Technology Center. We are a strategic Zurich Group technology center delivering best in industry services from Ireland. Our core capabilities include Cloud, Cyber Fusion, Enterprise Command and Workforce for excellent digital and mobile-first services. We focus on our customers as our priority!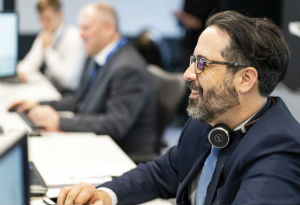 Who We Are
Established in 2013, and located in Blackrock, Dublin, we are one of Zurich Insurance Group's global strategic technology centers. Our services have a cloud, infrastructure, digital and cyber emphasis, are delivered from Ireland by an internationally diverse team of over 160 colleagues and are consumed globally across the Zurich enterprise.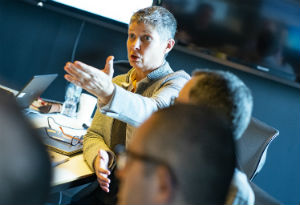 What We Do
We explain our services in terms of four core capabilities: Cyber Fusion, Workforce, Enterprise Command and Cloud Center. Bright individuals from a broad talent pool bring each capability's services to life. We believe strongly that a diversity of ideas and individuals fosters innovation and engagement.
Where We Are
Welcome to Blackrock village! Our Center is located on the main street in newly refurbished offices overlooking Dublin Bay and is served by excellent road and public transport links. Blackrock Market is next door alongside many other shopping and food choices. We're right beside Blackrock Park and the seafront too.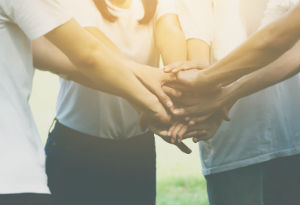 Giving Back
Zurich is a community-aware organisation and our Center is committed to playing its part too, including through several outreach initiatives benefitting local schools. With the support of the Z Zurich Foundation, Zurich Ireland partners with Rugby Players Ireland on Tackle Your Feelings, a mental wellbeing initiative.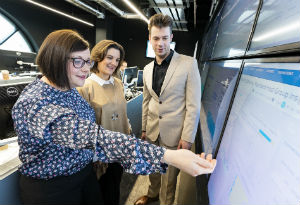 Career Development & Learning Opportunities
The Group-wide orientation of our Center means great career possibilities are available to all our colleagues. We have a Career Navigator framework to support development and actively support mentoring and secondments. We encourage interest in all Zurich role opportunities, both within and beyond our Center. See here for Zurich's current vacancies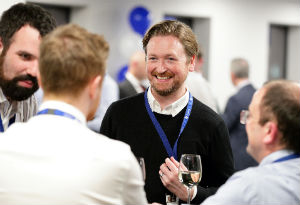 Balancing Work & Personal Life
A healthy work / life balance is important. Our FlexWORKing approach allows Center colleagues to avail of a hybrid working model and enables adaptable daily start times - both help give headroom for the demands of career and personal life. We also recognise long company and insurance industry service with additional annual leave days. A leave day purchasing scheme is open to all.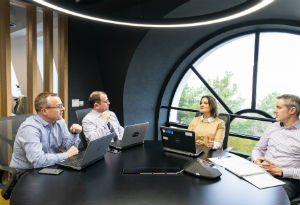 Attractive Benefits
Working with us means you'll be rewarded with attractive benefits including a competitive base salary, membership of Zurich Ireland's Group Pension Scheme, family leave, discounted Zurich insurance and investment products and wide-ranging retail savings and promotions etc. There's more! All our benefits information is sign-posted in a user-friendly way for Center colleagues.