SHORTLIST FOR THE EMERGING WRITER AWARD
Paris Syndrome by Lucy Sweeney Byrne, Shortlisted for the Dalkey Emerging Writer Award 2020
Lucy Sweeney Byrne's essays and stories have appeared in Banshee, The Dublin Review, The Stinging Fly, Litro, Grist and elsewhere. Her work was chosen for inclusion in the 20-year anthology, Stinging Fly Stories, and she writes a weekly book column for The Irish Times. Her first collection, Paris Syndrome, was published by Banshee Press in September 2019 and shortlisted for the Kate O'Brien Award. She has twice been awarded a literature bursary from the Arts Council of Ireland. Lucy is from Greystones, Co. Wicklow.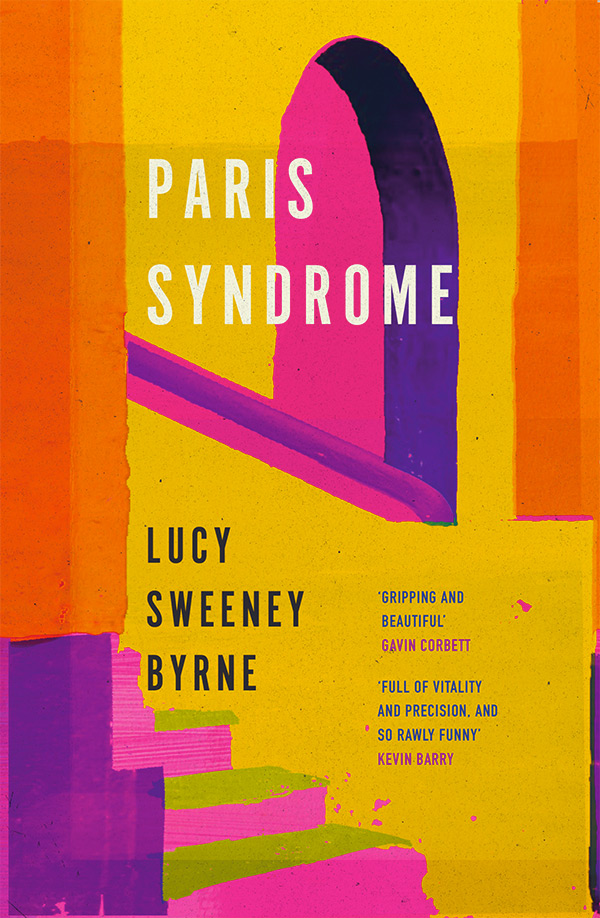 About: Paris Syndrome by Lucy Sweeney Byrne
In these eleven stories, debut author Lucy Sweeney Byrne invites us to experience travelling the world alone as a young woman, with all its attendant pleasures and dangers. The staff of a boat moored in Brooklyn rebel against their tyrannical boss. A drifting writer house-sits in the wilds of Donegal in the midst of a health scare. In a Texas dive bar, two former lovers try to salvage a friendship from their intense connection. And in Mexico, a frustrated artist navigates a city both dangerous and alluring.
Whether set in New York, Oaxaca, Havana or back home in Dublin, the result is by turns sharp, fearless and heartbreaking. Laced with biting humour and devastating observations, Paris Syndrome introduces a unique literary talent.
What our judges said about Paris Syndrome by Lucy Sweeney Byrne
"The precision of Lucy Sweeney Byrne's observations in these linked stories is deeply unnerving, as the precision is achieved by excoriating all surface realities (niceties among strangers, the romance of travel, the communicable self, the accessibility of place) to expose something far more raw, bleak and precarious. Anyone who has experienced young womanhood—particularly as a millennial—will recognise the worlds visited bravely in this collection. The stories' scope and range are far more ambitious than their disillusioned protagonist should allow."
– Caoilinn Hughes
What others say...
"Full of vitality and precision, and so rawly funny - this is a fabulous debut."
– Kevin Barry
"A feisty portrayal of the bleakness of modern life, full of fruitless longing, misplaced knowing and black irony."
– Sara Baume
"Fearless and wryly funny, the stories in Paris Syndrome are a finely calibrated mix of rage and wonder."
– Danielle McLaughlin
"Harrowing and hilarious in equal measures - and often, somehow, at the same time – Paris Syndrome is an unforgettable portrait of millennial womanhood."
– Paul Murray
"With its tone of appalled hilarity, its roving portraiture of twentysomething lostness, and its narrator's youthfully cruel perceptions – often turned squarely on herself – Paris Syndrome is an addictive, keeps-you-up-till-the-birds-are-singing read."
– Rob Doyle
back to emerging writers