Zurich Portrait Prize draws to a close
Last chance to see the Zurich Portrait Prize exhibition at the National Gallery before it closes on 13 January.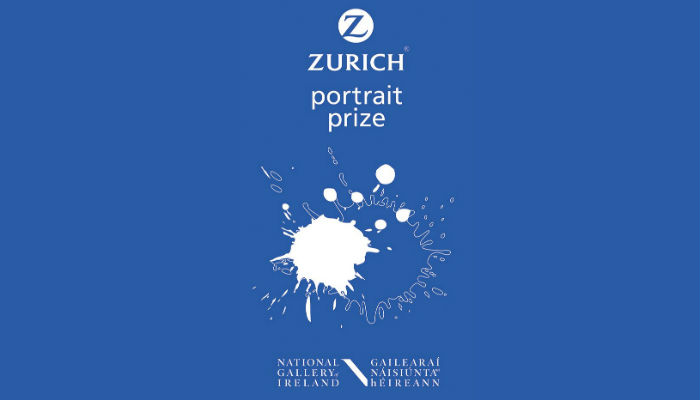 In October last year, the National Gallery of Ireland announced the winning artist for the 2018 Zurich Portrait Prize. Mandy O'Neill won for her portrait and Kim Haughton and Blaise Smith were highly commended.
All the shortlisted portraits have been on display in Room 23 of the National Gallery of Ireland since 6 October 2018, but the exhibition is due to end on Sunday, 13 January 2019.
Now in its fifth year, the competition is a celebration of contemporary portraiture and showcases the creations of artists working across a number of disciplines.
"Zurich is very proud to be associated with this competition," CEO of Zurich Insurance plc, Patrick Manley said. "The National Gallery of Ireland's portrait prize is a wonderful showcase of the abundant talent around us, and gives many gifted artists the opportunity to have their work hang in the prestigious location that is the National Gallery of Ireland." The shortlisted artists' work will be exhibited until next Sunday, 13 January. Admission is free.
See the National Gallery of Ireland for details of the artists and their work.
The shortlisted artists for the Zurich Portrait Prize 2018 are:
Kyle Barnes (Southampton), Company Sergeant Gary Madden, oil on canvas
David Booth (Wexford), Unit, oil, acrylic and spray paint
Sarah Bracken Soper (Dublin), Quiet Revolution, embroidery on canvas
Peter Bradley (Galway), Sonder, oil on canvas
Gillian Cullen (Meath), Healing, pencil on paper (Bristol board)
Stephen Doyle (Cork), Dylan is ainm dom…, mixed media (oil and neon glass)
Cara Dunne (Dublin), Molly and Ruby, acrylic paint and coloured pencil on canvas
Robert Ellis (Clare), Herbert, photograph (archival pigment print)
Salvatore Fullam (Dublin), Me and my Dad in McDonalds, oil on cotton canvas
Debbie Godsell (Cork), Prism, photo screen print
Kim Haughton (Dublin), J.P. Donleavy, photograph
Thomas Jenner (Dublin), Henry Peter Jenner with Bow and Arrows, photograph
Miseon Lee (Dublin), Me in the Mirror, oil on linen
Connor Maguire (Belfast), Portrait of a Modern Family, oil on canvas
Jonathan Mayhew (Dublin), Autoportrait, USB flash drive containing MP3, MP4, jpeg and PDF files
Fionn McCann (Dublin), Cézanne's Apple, photograph
David Molloy (Kerry), A portrait of the Artist Pieter Koning

, photograph

Yvette Monahan (Dublin), The thousand-year-old Boy, photograph
Gill Morrow (Belfast), YES, porcelain
Darragh O'Connell (Wexford), Buddy, oil on canvas
Will O'Kane (Clare), A.L. oil on canvas
Mandy O'Neill (Dublin), Diane, Larkin Community College, photograph
Martin Redmond (Wexford), Karl, oil on linen
Nicholas Benedict Robinson (Wicklow), Mary-Kate Lanigan, oil on birchwood
Blaise Smith (Kilkenny), My Parents, Allen and Elizabeth Smith, oil on canvas
About: The Zurich Portrait Prize
The Zurich Portrait Prize is open to artists in all disciplines who are either resident in Ireland or Irish citizens living abroad. The aim of the competition is to showcase and encourage interest in contemporary portraiture, and to raise the profile of the long-standing and constantly evolving National Portrait Collection at the National Gallery of Ireland. The competition is in its fifth year.
Related articles
Filter by category
Follow us on