Employee Engagement
Retirement can be a complex concept for many employees. This leads to a lack of engagement, resulting in employees failing to adequately prepare for their own retirement. Engaging employees early, regularly, and with enthusiasm and clarity, is essential if they are to enjoy a better retirement. Our Communications Insights Team will develop a refreshingly clear, no-nonsense approach that will cut through indifference and boredom towards the subject of retirement savings, helping to promote this hugely important employee benefit.

Zurich Connect
We engage members through Zurich Connect, an interactive employee education website, which we can bespoke for your company. It clearly lays out everything employees need to help them understand and engage with their pension scheme. With helpful videos, interactive tools and calculators, as well as a library of relevant documentation, Zurich Connect will transform how employees view their company pension scheme. As a bespoke online resource incorporating your corporate brand, it will be seen as a valuable employee benefit, thereby assisting with employee retention. You can look at a demo site here.
Secure Member Portal
Keeping track of how your pension savings are performing is a vital element of our proposition. All your employees will be able to access their own secure, personalised portal to track their current savings, their contributions, what their future retirement pot might project to, how their funds are performing and much more. Once an employee joins the pension scheme, they'll be granted their own unique access. They will also be able to access this information via the Zurich app. Members can log in through their bespoke Connect site and will also be able to see any savings or protection policies they may have.
Workplace Support
While our online digital supports are market leading, it's our people that will always make the difference for your employees. Employees are best served with a mix of communication methods, keeping them informed and up to date. And while online works for some, most prefer to hear first-hand and face-to-face. Zurich's Customer Relationship Team will organise employee engagement sessions.
This form of targeted engagement is highly regarded and directly leads to a much-improved scheme engagement score. We'll complement all activity with marketing awareness campaigns to continually encourage active participation from your employees.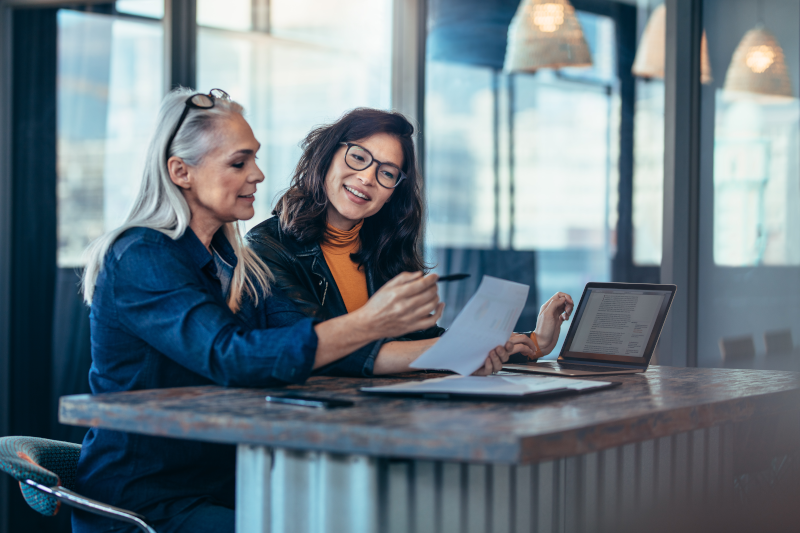 Personalised Printed Communications
While an increased number of employees now looking to access their pension details online, printed materials are still an essential means of accessing scheme information. It is for this reason that Zurich places a high emphasis on producing the very best employee-friendly literature. We are recognised for leading the way with our employee pension benefit statements. Clear and easy to understand, these personalised, annual communications keep employees updated with the essentials of their company pension.
We communicate with members invested in Personalised GuidePath, our default investment strategy, at key points throughout the strategy lifecycle to ensure they are in the appropriate growth stage and have selected the appropriate benefits at retirement. This is achieved via their member portal and direct mails to the member.

Options for employees nearing retirement
At retirement your employees will need to turn their pension fund into an income. It's important to engage employees in the later years of their careers, so they start to think about their options. It's likely that each of your employees will want to use their final pension fund at retirement in different ways. As well as taking tax-free cash, employees will need to consider whether to purchase a guaranteed pension or continue to leave their fund invested post-retirement in a product called an approved retirement fund (ARF) and withdraw a regular income from it.
We have a range of tools employees can use to explore their different options. The ARF or Annuity tool will help to see which option might be more suitable and the Retirement Drawdown Calculator looks at the different options available in retirement.
Investment choices can be complicated, and the financial environment will change. So, it makes sense for employees to talk to their advisor regularly, before and after retirement.
We recognise that different employees need different levels of involvement, so our approach is tailored to work for everyone.