Income Protection added to Zurich's Protection suite
In December we were delighted to announce that Zurich's new Income Protection plan, the latest addition to our Protection suite, was live and open for business, explains Ronan O'Neill, Head of Retail at Corporate Marketing at Zurich.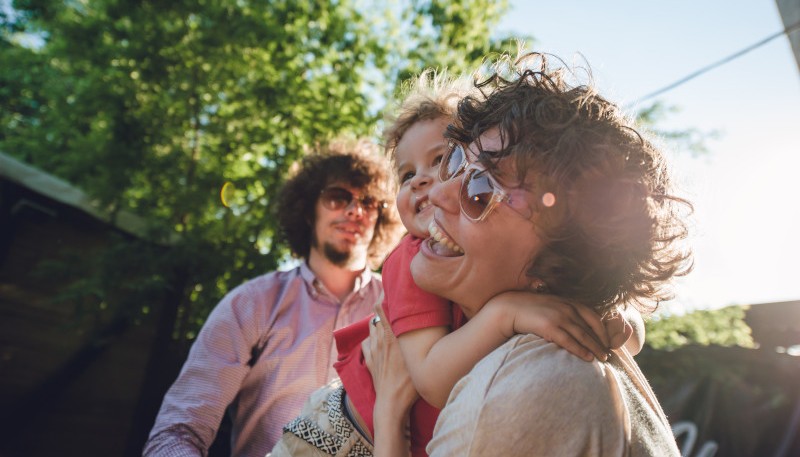 At Zurich, we see the individual protection market as being incredibly important for Financial Broker's continued growth during this coming year, so adding Income Protection to our product portfolio means that we can support you across the whole protection range.
At Zurich, we have a reputation for having strong Life and Serious Illness contracts and we recognised there was an opportunity for us to leverage this protection expertise to develop a market leading proposition for the individual Income Protection market. Developing and launching the Personal and Executive versions had a long gestation, increasingly challenged by working from home but we were delighted with the result. Our new Income Protection plans are built on the same bedrock as our existing protection products – market leading pricing, strong, relevant, product features, very slick and smooth online submission process, all backed up by the expertise within our underwriting and claims teams.
The pandemic has most certainly focused people's attention on the importance of protection – whether that's the need for a regular income such as a continuing salary or from seeing first-hand the impact an illness can have on best laid plans. But while people are more in tune with their protection needs, they still need to be prompted and reminded and no one is better placed to do this than Financial Brokers.
Income Protection – the foundation of a client's financial plan
A good financial plan is hugely reliant on the client's ability to earn. Their salary is a key driver for savings for their children's education, investing for their future, as well as planning for their retirement. A loss of this income due to illness or injury can see best laid plans come crumbling down. That's why Income Protection needs to be the cornerstone of a client's plans. If you have a client that is too ill or injured to work, they will still need money to pay their bills, as well as for the things that are important to them and their family. Income Protection gives your client money each month until they're well enough to work again. It gives them the breathing space they need to focus on getting better.
There's great flexibility within all protection products and Income Protection is no different. Whether it's keeping costs down, matching cover to existing sick-pay arrangements, or just designing a plan that's right for your client, you are in control.
Choose the right plan at outset
There are two different Income Protection plans to choose from:
Personal Income Protection: This is suitable for self-employed clients or if you have a client that is in a job that doesn't already provide an income protection plan. The individual client will pay the premiums and can get tax relief at their marginal rate on the premiums they pay. Claiming tax relief is really important as it reduces the cost by the rate they pay tax at - so either 20% or 40%. If they need to claim, Zurich will pay their income protection benefit directly to the client, after tax, USC and any other relevant deductions.
Executive Income Protection: This is designed for employers who want to provide an income protection plan for employees. The premiums are paid for by the employer and qualify as business expenses that can be offset against corporation tax. If the employee needs to claim, Zurich will pay the income benefit to the employer, who passes it onto the employee through salary, making any relevant deductions such as tax and USC.
You can also cover employer pension contributions with Executive Income Protection. To ensure that employer pension contributions are maintained while an employee is off sick, you can cover up to 100% of the employer pension contribution with Executive Income Protection. You can cover up to 35% of the employee's salary to a maximum of €50,000.
Tailoring cover that's right for them
Once you've decided which plan is suitable for your client, you can then tailor it to their specific needs.
Decide the level of cover needed - choose a monthly income of up to 75% of a client's salary less any State benefits.
What should the deferred period be? – help your client to choose how long they will wait before their monthly income kicks in – they can choose from 4, 8, 13, 26, of 52 weeks. And of course, the longer the deferred period, the lower the premium.
Choose how long their cover lasts - anytime from age 55, right up to age 70 – with most plans written to retirement age.
Protect against inflation – your client can choose whether their income stays level or keeps up with the rising cost of living. Perhaps in the past this wasn't as keen a consideration but with the spectre of rising inflation a reality, it's certainly a conversation to be had.
Income Protection from Zurich - at a glance
Waiver of premium: If your client is in receipt of a claim from us, we'll pay their premiums.
Dedicated claims specialist: They'll help your client every step of the way.
Return to work package: If your client goes back to work, but they earn less, we may be able to top up some of their salary.
Relapse benefit: If your client gets the same illness again within 6 months, we'll pay their monthly income straight away.
Maternity, paternity, and carer benefit: If your client is not working because they're on maternity or paternity leave (beyond the statutory period), a career break, or if they've become a permanent carer, we'll still cover them at a reduced level if they can't do certain day-to-day tasks.
Hospital Cash Benefit: Daily replacement income if your client is in hospital for more than seven days during the deferred period. But rather than just pay the client from day eight onwards, Zurich will backdate the payments so that they are also paid for the first seven days they've spent in hospital.
Increasing cover: Boost your clients cover when something big happens like becoming a parent or getting a pay rise without giving Zurich new evidence of their health.
Take the next step
Income Protection is a great addition to our suite of protection products. For a limited time, we are offering a 10% discount off the quoted premium and attractive renumeration incentives for Financial Brokers. These offers are only available to the end of February and for more information, visit zurichbroker.ie or speak to your Zurich Broker Consultant.
Related articles
Filter by category
Follow us on