The real cost of Serious Illness
Over the last decade we've seen a growing focus across the insurance world of companies developing and enhancing their serious illness protection propositions. While you'll often hear the claim that 'it's not about the number of conditions', sometimes the evidence goes against this.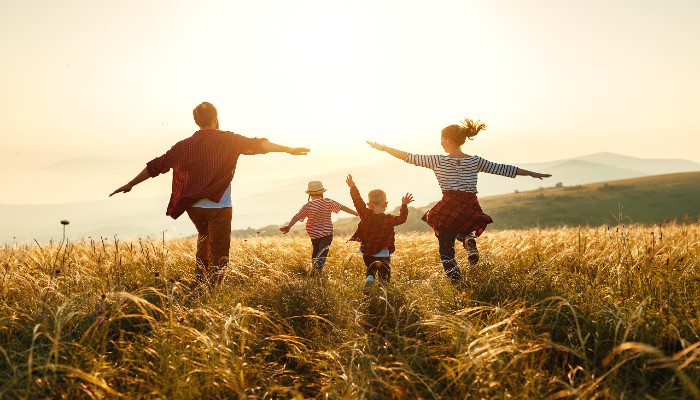 "When thinking about cancer, people tend to focus on the treatment options and chances of surviving the disease. Not the families right across the country crushed by debt, struggling to make ends meet and facing an uncertain financial future."* Averil Power, Chief Executive, Irish Cancer Society.
Adding additional illnesses to an existing serious illness contract is sometimes seen as a way of helping to distinguish one contract from another – 60, 70, 80 illnesses covered is no longer unusual. But what's often overlooked is that while a contract may rightly cover lots of different conditions, it's the same 10 or 11 conditions that probably account for vast majority of claims. In fact, just three, Cancer, Heart Attack, and Stroke, accounted for approximately 80% of all Zurich serious illness claims in 2020 – and when you add in the next seven illnesses such as Angioplasty, Multiple Sclerosis, and other heart related claims, you move to over 90% of illnesses.**
Of course, it's important to have a strong contract in place. You want to ensure customers have the very best chance of receiving a claim pay-out should they suffer a serious illness – so you'll make sure to recommend a strong provider. At Zurich, while we believe that we have the strongest serious illness product in the market, we've always tried to focus customers and Financial Brokers attention on the primary illnesses as opposed to the traditional long alphabetic list of illnesses. That's why in our market comparison document we split it into three parts:
Part A: Cancer, Heart, Stroke
Part B: The next eight highest claimed illnesses
Part C: All other illnesses covered
And in our latest customer brochure on serious illness – we've categorised all the illnesses into the principle parts, grouping all the Cancer illnesses together, all the Heart illnesses, and so on. We want to make it as easy as possible for Financial Brokers to discuss serious illness cover, and to make it as easy as possible for customers to get to the crux of the product. That's why we think it's so important to focus primarily on the core illnesses when discussing this cover – customers intrinsically understand Cancer, Heart Attack, Stroke – so perhaps we should focus on these above all others.
Cancer – the single largest reason for claims
"The term 'cancer' is used to refer to all types of malignant tumours. A malignant tumour usually grows quickly, often invades surrounding tissue as it expands, and can spread via the bloodstream or lymphatic system to form more growths in other parts of the body" - Zurich.
A cancer diagnosis can be devasting and statistically is likely to affect 1 in 2 people in Ireland during their lifetime according to the National Cancer Registry of Ireland (NCRI). ***
There is a wealth of information available to Financial Brokers about Cancer and its implications. One of the best is the recently published 'The Real Cost of Cancer' by the Irish Cancer Society. This makes for very sobering reading and highlights the physical, mental, and financial costs of living and dealing with a cancer diagnosis. Many of the findings in this report focus on the unforeseen financial implications to the families of those impacted such as:
Changes to employment and reduced income
The cost of accessing the best treatment
Living at home adjustment costs including specialist nutrition, extra utility costs, impact on carers income.
Follow up gp/consultant visits, hospitalisation, transport, additional therapies, prescription costs, treatment abroad among others.
"Most people are distracted by the day- to-day medical, physical and emotional impact of their diagnosis"*
The Irish Cancer Society's report also calculates the average extra spend per month for a cancer patient and finds that it is approximately €756, even for patients with a medical card or private health insurance. In addition, the report finds that: "those who cannot work, work less or lose income as a result of having cancer, face an income drop averaging €1,527 a month, or €18,324 per year"
"Like a bomb went off. It cost a lot of money, has left me weak and in need of assistance, and destroyed my career, earning power and employment options"*
This is where serious illness cover can help. By highlighting the real financial cost of a cancer diagnosis, you can help focus your clients mind on what really matters. Yes, a good serious illness contract will cover lots more illnesses but it's cancer, heart attacks/ heart related issues and strokes that most people will be aware of – so discuss those.
Cancer Cover – A second chance you can afford to take?
It is probable to suggest that almost every family in Ireland has seen the impact a cancer diagnosis has. You may have clients who previously suffered from a non-cancer related serious illness and saw the financial burden first-hand. This may lead them to believe that they are unable to avail of any additional financial protection. That is not always the case as Cancer Cover from Zurich may be a viable option.
Cancer Cover differs from a traditional serious illness plan in that it focuses solely on cancer. Therefore, Cancer Cover not only costs substantially less than a full serious illness protection plan, our experience has shown us that many people can obtain Cancer Cover having previously suffered from a different serious illness. Cancer Cover may well be the solution that gives your clients adequate protection and peace of mind.
The good news is that despite the claims statistics, a non-smoking couple, both aged 41 next birthday, can expect to pay at least 46% less for Cancer Cover as opposed to a full serious illness policy bearing in mind the high percentage of claims paid, depending on the amount of cover and the term required.
Male & Female

(age next birthday)

Cancer Cover

€100,000




Seriously Illness Cover

€100,000

25
€10.97 p.m.
€19.95 p.m.
35
€20.70 p.m.
€39.37 p.m.
45
€45.49 p.m.
€81.52 p.m
Source: Zurich Life, February 2020. Premiums quoted for non-smoker rates over a term 20 years. Insurance Levy: A government insurance levy (currently 1% as at May 2021 and may change in the future) applies to this policy. These sample premiums do not include this levy.
Cancer Cover can be taken as a single standalone benefit or can be taken in conjunction with other covers such as Life Cover (Lump Sum) and Life Cover (Monthly Income). It is not available as an accelerated benefit and it is not available with mortgage protection.
For more information on how Serious Illness or Cancer Cover could help your customers, just speak to your Zurich Life Broker Consultant, or visit zurichbroker.ie.
* Source: The Real Cost of Cancer – Irish Cancer Society, 2019
** Source: Zurich Life Claims Experience, May 2021
*** Source: National Cancer Registry of Ireland
Related articles
Filter by category
Follow us on