Equities pause for breath with rate hikes in focus
Stocks finished the week lower and gave back some of the previous week's strong gains as commentary from several Fed officials struck a 'hawkish' tone, writes Ian Slattery.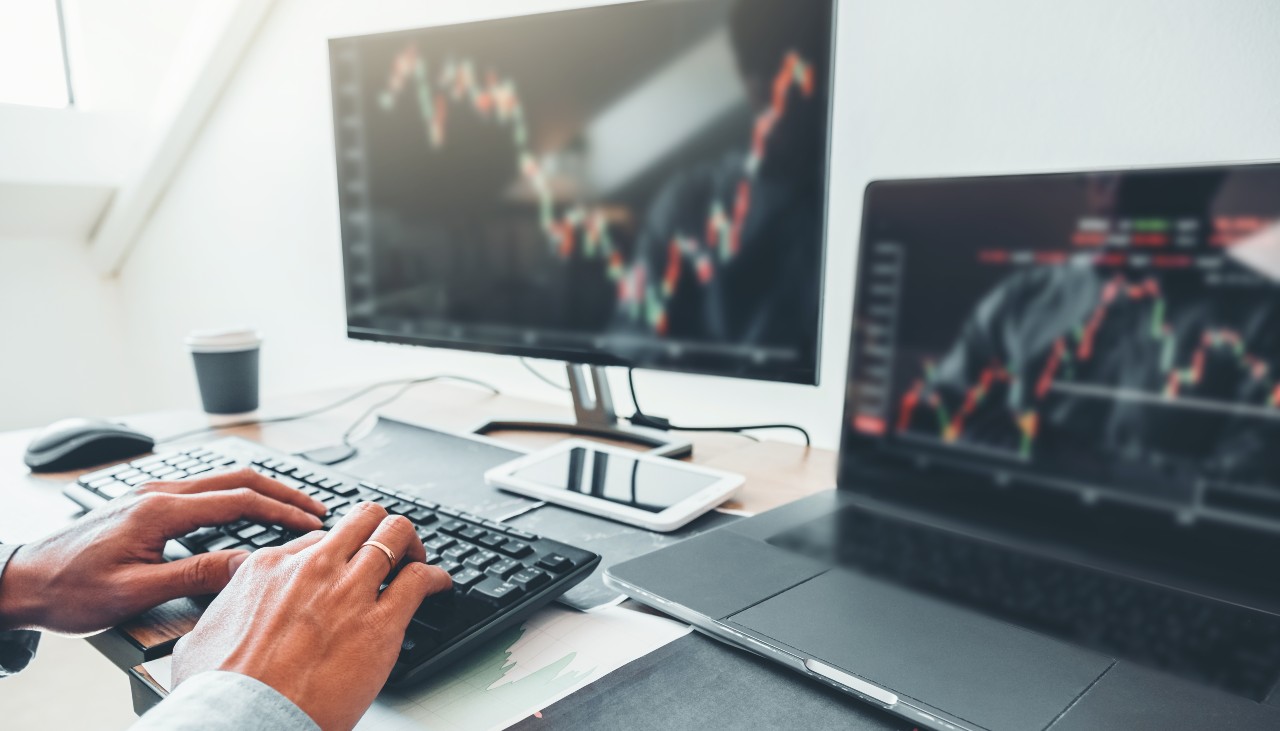 More growth orientated sectors were hit hardest. Economic data released last week was broadly positive. US retail sales for July proved to be surprisingly resilient as core sales rose on an inflation adjusted basis. Weekly jobless claims continue to tick lower, further supporting the concept that the labour market remains strong. Whilst the housing market (where the effects of higher rates are almost instantaneous) continues to weaken the strong underlying economic data does little to dispel the view that the Fed will have to continue to hike rates to curb consumer demand.
In the UK, headline inflation hit 10.1% in July, which is the first reading above 10% since the early 1980s. The Bank of England has revised its Q4 inflation forecast up to 13% with another three interest rate increases forecast by the market before the end of the year.
In the eurozone, inflation hit a record 8.9% in July. Both UK gilts and eurozone bonds sold off on the inflation data and comments from the ECB's Isabel Schnabel stating that inflation could tick higher in the short term. The UK yield curve is now showing the large inversion between 2yr and 10yr bonds since 2008.
In Japan, GDP growth for Q2 came in at 2.2% versus a consensus forecast of 2.5%. Industrial production proved to be more positive, with the June figure coming in at 9.2% versus an estimated 8.9%.
Equities
Global stocks were down last week by -0.4% in euro terms and -1.9% in local terms. Year-to-date global markets are down -1.2% in euro terms and -12.8% in local terms. The US market, the largest in the world, was down -0.3% in euro terms and -1.8% in local terms.
Fixed Income & FX
The US 10-year yield finished at 2.95% last week. The German equivalent finished at 1.19%. The Irish 10-year bond yield finished at 1.81%. The Euro/US Dollar exchange rate finished at 1.00, whilst Euro/GBP finished at 0.85.
Commodities
Oil finished the week at $89 per barrel and is up 34.4% year-to-date in euro terms. Gold finished the week at $1,739 per troy ounce and is up 7.9% year-to date in euro terms. Copper finished the week at $8,101 per tonne.
The week ahead
Tuesday 23rd August
US, eurozone, Japanese and UK PMI data is released.
Wednesday 24th August
The Jackson Hole Symposium commences.
Thursday 25th August
US personal income and spending data is published.
Related articles
Filter by category
Follow us on