Markets snap losing streak as sentiment becomes extended
Stocks recovered from mid-week lows to finish the week higher, writes Ian Slattery.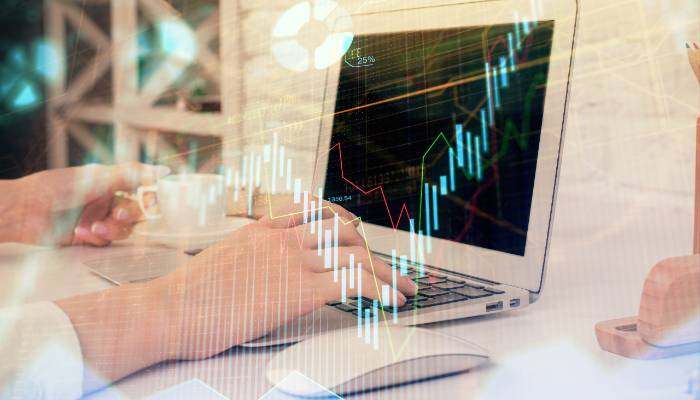 Wednesday's US inflation data weighed most heavily on sentiment as the headline consumer price inflation for the year to the end of March came in at 8.3%. This was lower than the previous month, but crucially more than the consensus forecast of 8.1%.
Commentators also took note of the strong rise in the services component of the overall figure as, theoretically, this should not be as influenced by the 'supply chain blockage' narrative. Worries over inflation were also evident in US consumer sentiment readings released on Friday, which hit its lowest level in 13 years.
Within the eurozone, ECB President Lagarde gave the clearest indication yet that eurozone rates are going to move higher. In prepared remarks in Slovenia, she stated that the bond buying programmes would continue to be scaled back and could end 'early in Q3', with a rate rise to potentially materialise 'only a few weeks' later.
In the UK, the economy unexpectedly shrank in March which meant the Q1 figure came in at 0.8% vs a consensus forecast of 1.0%. Whilst macro issues have dominated the narrative in recent weeks, first quarter earnings have continued to come in on both sides of the Atlantic.
In Europe, according to Factset, overall EPS grew 42% versus expectations of 20% whilst in the US the comparable figure was 9%, which was 4% ahead of estimates.
Equities
Global stocks were up last week by 2.5% in euro terms and 1.2% in local terms. Year-to-date global markets are down -15.9% in euro terms and -7.9% in local terms. The US market, the largest in the world, was up 2.3% in euro terms and 1.0% in local terms.
Fixed Income & FX
The US 10-year yield finished at 2.93% last week. The German equivalent finished at 0.99%. The Irish 10-year bond yield finished at 1.64%. The Euro/US Dollar exchange rate finished at 1.04, whilst Euro/GBP finished at 0.85.
Commodities
Oil finished the week at $109 per barrel and is up 58.9% year-to-date in euro terms. Gold finished the week at $1,794 per troy ounce and is up 7.1% year-to date in euro terms. Copper finished the week at $9,185 per tonne.
The week ahead
Tuesday 17th May
The latest eurozone unemployment and GDP readings go to print.
Wednesday 18th May
UK inflation data for April is published.
Friday 20th May
Japanese inflation and UK retail sales figures are released.
Related articles
Filter by category
Follow us on

Sending Answer, please wait ...
Your answer has been successfully submitted. Thank you for your participation.
An error has occurred attempting to submit your answer. Please try again.