US stocks enter bull market
Last week saw US stocks officially enter bull market territory as a weighted index of the top 500 US companies reached 20% above October lows, with sentiment broadly higher as a result, writes Ian Slattery.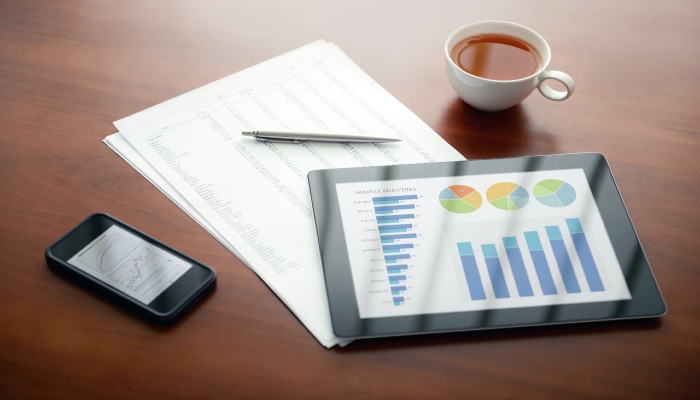 The increase has broadly been driven by optimism surrounding Artificial Intelligence and economic strength in the US. Despite this, trading was largely subdued with US equities returning 0.1% in euro terms while investors await this week's interest rate decision from the Federal Reserve. Expectations are that the Fed will defer raising rates in what would be the first pause to its rate hiking policy in over a year.
Last week had a relatively quiet economic calendar in the US but did see the release of the Labor Department's Initial Jobless Claims report. Initial claims for unemployment benefits rose by 28,000 to 261,000 for the week ended June 3rd, the highest level since October 2021, whilst economist polls had suggested a 235,000 figure. Some investors viewed this indication as early signs of normalisation in the US labour market which has remained tight throughout previous months.
In the Eurozone, revised figures indicated that the 20-member bloc entered a mild recession in Q1 of 2023, with GDP contracting by 0.1%. Eurozone investors also await an interest rate decision this week from the European Central Bank. ECB President Christine Lagarde has signalled that despite lower inflation, interest rates are likely to continue to increase this month.
In Japan investors continue to show a positive outlook. Last week, Japan saw GDP figures revised upwards in a boost to investor sentiment. Figures showed that the country's economy expanded by 2.7% in Q1 of 2023, up from an initial estimate of 1.6%.
Meanwhile in China, Friday saw the release of consumer price index figures. The figures displayed that inflation rose by 0.2% in May highlighting China's struggle for growth following its post pandemic reopening.
Equities
Global stocks were up slightly last week by 0.1% in euro terms and up 0.6% In local terms. Year-to-date global markets are up 11.0% in euro terms and 11.9% in local terms. The US market, the largest in the world, finished at 0.1% in euro terms and 0.6% in local terms.
Fixed Income & FX
The US 10-year yield finished at 3.76% last week. The German equivalent finished at 2.39%. The Irish 10-year bond yield finished at 2.76%. The Euro/US Dollar exchange rate finished at 1.07, whilst Euro/GBP finished at 0.87.
Commodities
Oil finished the week at $69 per barrel and is down -15.1% year-to date in euro terms. Gold finished the week at $1,965 per troy ounce and is up 7.0% year to-date in euro terms. Copper finished the week at $8,349 per tonne.
The week ahead
Tuesday 13th June
US Consumer Price Index is released.
Wednesday 14th June
Federal Reserve makes interest rate decision.
Thursday 15th June
ECB makes interest rate decision.
Related articles
Filter by category
Follow us on

Sending Answer, please wait ...
Your answer has been successfully submitted. Thank you for your participation.
An error has occurred attempting to submit your answer. Please try again.