Five reasons to choose Zurich as your Master Trust provider
Many occupational pension schemes in Ireland have either already transitioned into a master trust arrangement or have made a commitment to do so by the end of 2023, writes Conor O'Reilly, Distribution and CRM Manager at Zurich Life.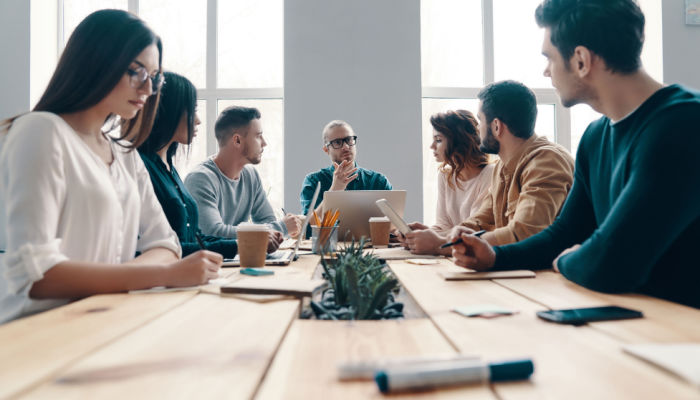 A Master Trust is a defined contribution company pension scheme which enables multiple employers to coexist under an overarching or 'master' trust deed and where each participating employer has their own section in the Master Trust arrangement.
The mass switch from traditional occupational pension schemes into master trust arrangements has been largely motivated by the additional compliance burden created by the IORP II Directive and the increased costs that go with that. Indeed, that burden has increased to the point where it has become financially unviable for many employers to continue to support standalone occupational pension schemes.
All occupational schemes will either have to meet the stringent requirements of IORP II (Institutions for Occupational Retirement Provision) or transition into a Master Trust by the end of 2023. Therefore, a key decision for many employers in the Irish market will be choosing a Master Trust provider that meets and exceeds their needs. Many have already chosen the Zurich Master Trust for its robust governance, dynamic member engagement, streamlined administration and, most importantly, its market leading investment outperformance*.
A fully wrapped pension solution
The Zurich Master Trust offers employers and scheme members all the benefits they enjoyed under their occupational scheme with none of the regulatory and governance burdens associated with standalone trusts. Zurich Ireland Master Trustee DAC (ZIMT) provides trustee services to the Zurich Master Trust and the ZIMT DAC board brings a balanced combination of expertise, experience and independency oversight to the Zurich Master Trust.
Market leading active investment performance
Consistent investment out-performance provides real value for members and it is another reason why many companies are choosing the Zurich Master Trust. Investment performance is a key factor in determining better retirement outcomes for members. Zurich, through our active approach to investment management, have a history of outperforming the industry average in Ireland by approximately 2% per annum over the past 30-year time horizon**. The compounding effect of this investment outperformance over time can make a huge difference to the size of an individual's fund at the point of retirement and beyond.
Employee engagement
Employers are choosing the Zurich Master Trust for its dynamic and multi-faceted approach to engaging with your employees. A company's pension benefit is a very valuable benefit for its employees and it's important that employees are educated on the importance of retirement provision and understand the value that this benefit offers.
Employee engagement has always been a priority for Zurich. We support employers in communicating with their employees across a number of channels, digitally, in person and across printed material.
Online access to pension information is vitally important in today's world. Scheme members want the same 24/7 access, transparency, and ease of use that they associate with their online banking experience, and that's what Zurich offers via our online portal.
While online communications are very useful, there is still no real substitute for face-to-face engagement when it comes to something as important as an individual's pension. Zurich Client Relationship Managers work with companies to create bespoke employee engagement programmes which include workplace presentations to speak directly to employees, team briefings, targeted seminars and workplace awareness campaigns.
Streamlined administration
That investment in digital technologies also streamlines the administration process and makes running company pension schemes within the Zurich Master Trust smooth and seamless. The Zurich Employer Portal puts companies in control, providing all the information required to manage their pension scheme in one central location.
Our experience
Companies are choosing the Zurich Master Trust Zurich to avail of our many decades of experience in the Irish market. Zurich has been helping employers and trustees in Ireland make the right decisions about their employees' futures for over 40 years – we have experts across all strands from trusteeship to investment management through to onboarding and administration, contribution collection and payment of benefits. Employers who choose the Zurich Master Trust can rest assured that their employee benefits are in the best hands.
*Source: Performance figures are provided gross of AMC by Moneymate. Performance figures for all fund managers are based on close of markets prices 28/02/2023, based on best available information
**Source: Financial Express as at 01/03/2023.
Please contact us to learn more about Corporate Pensions from Zurich.
About: The Zurich Master Trust
For over 40 years, Zurich has been providing retirement solutions and today, we are one of the largest pension companies in Ireland. The Zurich Master Trust leverages our experience, expertise, innovation, and dedication to scheme governance to provide you with a pension scheme that is streamlined, providing peace of mind for you and your employees.
Warning: Past performance is not a reliable guide to future performance.
Warning: Benefits may be affected by changes in currency exchange rates.
Warning: If you invest in these products you may lose some or all of the money you invest.
Warning: The value of your investment may go down as well as up.
Related articles
Filter by category
Follow us on

Sending Answer, please wait ...
Your answer has been successfully submitted. Thank you for your participation.
An error has occurred attempting to submit your answer. Please try again.