The value of an employee pension scheme
With close to two-thirds of private sector workers not having a private pension fund*, the value of an employer sponsored pension scheme to employees cannot be overstated, writes Ciara O'Brien, Senior Portfolio Manager at Zurich Life.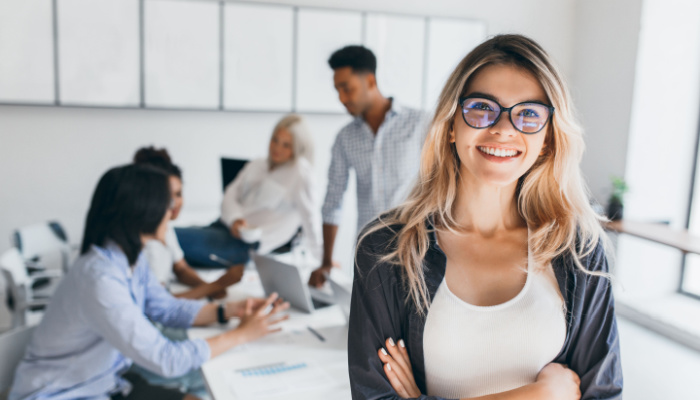 Employees that have the ability to gradually build up a pot of money over time to fund the retirement lifestyle they aspire to will also get very generous tax relief on contributions they make, as well as access to what is effectively free money in the form of their employer's contributions.
Pensions are complex financial products - they are extremely long term in nature which can make them quite difficult to engage with for people at the early stages of their career. And if we are honest, many people can find them somewhat boring as a topic of conversation! Pensions and retirement planning falls into the realm of things like tax returns and insurance - people know they should take more time over but put off in favour of more interesting topics.
Therefore, the employee engagement strategy is almost as important as the actual design of the pension scheme itself. It is imperative that all employees fully understand the benefits offered by their employer. This enables them to make informed decisions in relation to their future financial wellbeing.
However, there is no one size fits all when it comes to successful engagement strategies. Each one needs to be designed to meet the specific circumstances of the company and employees involved.
For example, companies have different ways of working depending on their business, some will have employees working on various site locations or a mix of desk-based and non-desk based employees and post pandemic, many organisations will also have varying types of hybrid working policies. Communications and engagement strategies need to be adapted to suit these new working practices.
The strategies also need to be flexible enough to cater for the differing life stages and financial needs and concerns of the employees involved. After all, a mid-career stage individual with a growing family and all the financial pressures that creates will have far different needs than a colleague approaching retirement or just starting out in their career.
The key is to make engagement as easy as possible and that means using all available channels. In today's world people expect to be able to manage just about every aspect of their lives using digital tools. Banking, holiday bookings, income tax payments, insurance renewals, utility bills, personal health and wellbeing, and much else besides are capable of being looked after online. A pension should be no different.
Zurich's interactive bespoke company site has information on all things pension-related and the employee dashboard gives members full transparency over their own pension as well as providing information of any other Zurich policies they might hold.
Importantly, the company site is accessible to all employees. This builds awareness of the pension scheme benefits among all employees and helps with recruitment of new people.
The digital channel is available 24/7 and allows members to engage with their pension in their own time.
Aligned with digital is a range of other direct communications offerings. These include a mix of virtual and on-site presentations which can be held at scheme launch and on an ongoing basis. These presentations allow employees to hear from the Zurich team of experts about the benefits of pensions as well as to ask questions they may have about their own pension and wider financial wellbeing.
Indeed, Zurich also offers financial wellness clinics to support employers' workplace wellbeing programmes. During these clinics, experts deliver sessions on pensions and long-term financial planning and wellbeing.
These personal interactions are important when it comes to something as complex and valuable as a pension. In most cases, a pension will be a person's second most important asset after their family home. It needs to be managed carefully and decisions made today can have profound ramifications for many years to come.
Overlaying our digital and in-person engagement channel is our suite of printed materials which are sent out to members. These include the annual benefits statement which is, of course, a regulatory requirement. The information contained in them is accessible and easy to understand. This offers scheme members another opportunity to check in with their retirement savings and can be a prompt to go online or reach out to a Zurich expert.
By utilising the latest digital technology and combining it with the expertise of our team we are able to create compelling engagement programmes which will help employees make the most of their retirement savings.
The information contained herein is based on Zurich Life's understanding of current Revenue practice as at September 2023 and may change in the future.
*Source: Pension Provisions – Thursday, 3 Feb 2022 – Parliamentary Questions (33rd Dáil) – Houses of the Oireachtas
Warning: If you invest in these products you may lose some or all of the money you invest.
Warning: Benefits may be affected by changes in currency exchange rates.
Warning: Past performance is not a reliable guide to future performance.
Warning: The value of your investment may go down as well as up.
Related articles
Filter by category
Follow us on

Sending Answer, please wait ...
Your answer has been successfully submitted. Thank you for your participation.
An error has occurred attempting to submit your answer. Please try again.