Cost of education in Ireland continues to rise
Parents in Ireland continue to take on rising debt to fund children's education with secondary school costs now more than double that of primary.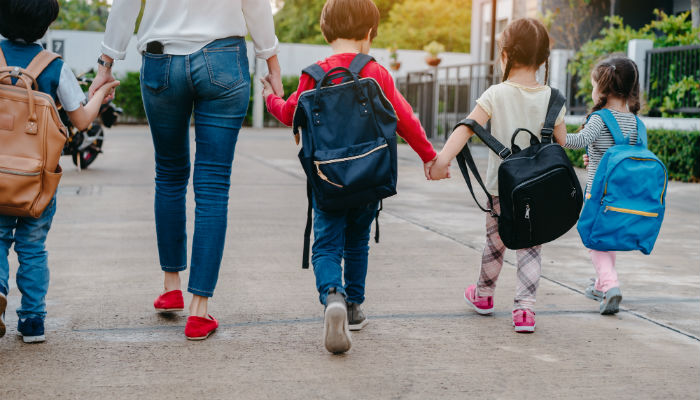 The cost per child of secondary school education in Ireland is €1,735 while the equivalent cost for primary school is €823. This is according to Zurich's research into the cost of education in Ireland.
The study, entitled The Cost of Education in Ireland, finds that the cost of primary school is 69 percent higher than parents expect while the cost of secondary school is 52 percent higher than parents' expectations. While most primary school expense categories remain relatively steady compared to last year, the Zurich research shows a steep increase (+€240) in the overall spend per secondary school child. The highest spend during the secondary school year was grinds (€360) and lunch (€200), closely followed by school trips (€198).
Compared to last year, the percentage of parents who would like to see a wider move towards the use of laptops, iPads and e-Readers in primary school classrooms has fallen by 11 percent (to 28 percent); with a 5 percent drop in the case of secondary school classrooms (to 43 percent).
To ease the financial burden of education costs, over one in ten (12 percent) primary school parents take out a loan to cover the cost of education while over a quarter (28 percent) of all secondary school parents seek financial assistance to cover the financing of their child's education.
For those parents who take out loans to cover increasing school costs, the average level of debt for parents of primary school was €316 and €719 for secondary school. Across both levels of education, most parents sacrifice spending on clothing, summer camps and holidays to cover education costs.
In relation to voluntary contributions, primary school parents made contributions of on average €74, up €6 compared to last year. Parents of secondary school children meanwhile made contributions of on average €120, up €22 on the previous year.
Commenting on the findings, Jonathan Daly, Head of Life Retail Distribution and Propositions at Zurich said: "The findings of this year's research show that the cost of both primary and secondary school education is significantly higher than parents expect. On top of that costs have increased significantly compared to last year particularly for secondary school students."
"There will likely be several unpredictable and unexpected costs throughout a child's life but financing education can and should be planned for. Early and consistent saving is the best way to prepare for covering your child's education costs. Opening a savings account when children are under a year old will allow you to prioritise education costs before they become a significant financial burden."
Ensuring they can provide for their children's education, from primary school right through to third level, is a priority for all parents. While education in Ireland is free in principle, the reality is that the costs of education are substantial and continue to rise. With a tailor-made savings plan from Zurich from as little as €75 per month, parents can gradually build up the funds necessary to support their children's education. Zurich encourages people to talk to an independent financial advisor to help set their savings goals, plan their budget and choose the right plan for their family.
Use Zurich's Cost of Secondary School Calculator to work out the estimated costs of sending your children to secondary school and to see how much you might need to save each month to meet secondary school costs.
Related articles
Filter by category
Follow us on
Sign Up Here
For promotional offers, news, updates and access to exclusive reports from Zurich
Your answer has been successfully submitted. Thank you for your participation.
An error has occurred attempting to submit your answer. Please try again.