Book your tickets to Dalkey Book Festival
Dalkey Book Festival has been described as "a delicious cocktail of politics and culture" by The Irish Times and this year – it's 10th year in action – is set to live up to this expectation.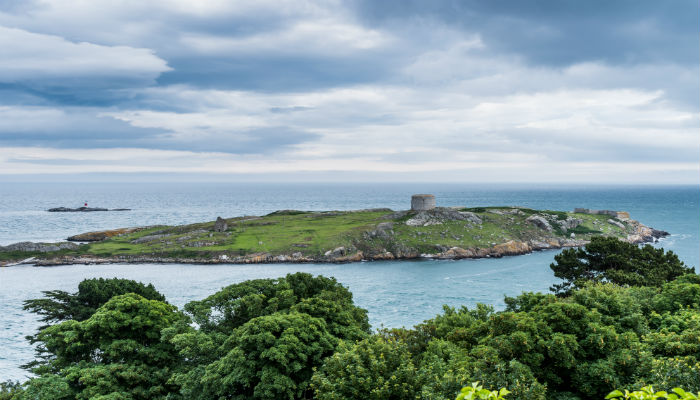 No different to other years of the Dalkey Book Festival, the list of speakers is compiled of some of the greatest authors, creators, trailblazers and more.
Starting on the Thursday 13 June and running for four days, this year's events will see a Golden Globe award nominee, Pulitzer prize winners and an Emmy award winner take to the stage at various venues in Dalkey. The festival has a strong reputation of hosting a feast of conversations and performances, and this year will be no different with over 96 speakers in 70 events, all taking place in in the picturesque seaside town.
Amongst some of the festival highlights are: 'The master storyteller of the human race', Jared Diamond; 'The finest Australian novelist of his generation', Richard Flanagan; Former presidential advisor and co-founder of H Robotics, Pippa Malmgren; multi-award winning Middle East correspondent, Robert Fisk; senator and activist, Lynn Ruane; Bestselling author and broadcaster, Colm O'Regan and John Brennan, retired head of the CIA and the man Donald Trump loves to hate will be in action on Saturday shedding light on how America really works.
Following Ross O'Carroll Kelly's homecoming to Dalkey last year, Paul Howard is back again this year in the Seafront Marquee with 'Never Mind the Bullochs'. Flying the flag for Irish comedians the festival are delighted to be hosting Joanne McNally, who is fresh from a sold out Vicar Street gig 'Gleebag' and funny men David O'Doherty and PJ Gallagher are certain to entertain audiences.
And if that wasn't enough; author and Book of the Decade nominee, Julia Kelly will be discussing her latest book, Matchstick Man; Joseph O'Connor, local hero and bestselling author will be joined by actors Henry Irving and Ellen Terry to explore Bram Stoker's intense relationships in his new book, Shadowplay; Making a Murderer lawyer, Dean Strang and Patrick Freyne of The Irish Times will shine a light on the Steven Avery case that captured the attention of millions of viewers globally.
Experts from countries all over the world including Iran, Canada, The United States, India, Afghanistan, Israel, South Korea, Switzerland, Italy and the UK will discuss global issues of the day such as Putin and how much we know about Russia, how the very soon to be 300 million Chinese millennials think, the new Cold War and much more!
About: About: Dalkey Book Festival
The Dalkey Book Festival, presented by Zurich, was set up by Sian Smyth and David McWilliams in 2010 and takes place in Dalkey every year. The festival hosts an impressive selection of internationally renowned writers and speakers.
Related articles
Filter by category
Follow us on
Sign Up Here
For promotional offers, news, updates and access to exclusive reports from Zurich

Sending Answer, please wait ...
Your answer has been successfully submitted. Thank you for your participation.
An error has occurred attempting to submit your answer. Please try again.