Helping you onto the property ladder
Raising a minimum of 10% of the value of a new house (first time buyer) is now the minimum requirement for getting on the housing ladder. The key to building up that deposit is to start saving sooner, rather than later.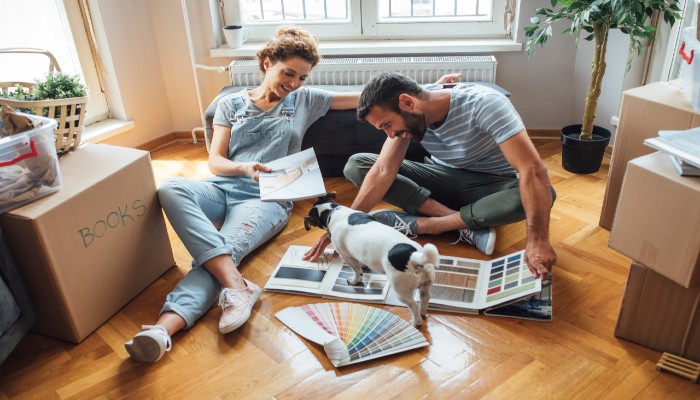 Whether you are saving for your own home, or looking to set money aside to help your children get on the property ladder, the advice of a Financial Broker can help you turn your dreams into a financial reality.
Building a deposit
Unfortunately, with house prices still rising many people feel that owning their own home is beyond their immediate reach. However, with adequate planning and advice around recognised saving and investment principles, the necessary funds can be accumulated to secure that vital deposit for a property in the future.
Small actions can have great impact
Starting or maintaining this savings habit has of course two real advantages. Small steps can obviously help to build up large savings funds but allied to this is that you will also have demonstrated the savings habit to any future potential lenders.
With outgoings at a premium, perhaps the only way for some people to achieve their dream is by firstly applying simple changes to their spending habits, followed by setting aside a contribution to a Regular Savings Plan which will meet your own Cash Target of a house deposit in 5, 7, 10 years or longer.
Zurich have been assisting people to meet their savings needs for the last 30 years, developing a range of Regular Savings Plans targeting future cash goals, whatever they may be. But we also now have all the support tools available to help you work with your Financial Broker to make that journey towards your dream home.
4 step plan
Using the Zurich budget calculator will enable you to work out what your monthly income and expenses are and how much you have available to save. It will encourage you to consider areas where cost savings can be made and consequently provide funds toward building your house deposit.
The Savings calculator helps you work out how much you need to save each month to meet your goals. So whether it's for you, or your children, you can estimate the costs of matching an estimated future house deposit with the required cash sum.
Step 3 – Review your recommendation
Following your initial discussions, your Financial Broker can provide a recommendation report based on your personal requirements, explaining and demonstrating how you can build the foundations for that all important house deposit in the future.
Your Financial Broker can use Zurich's Signature Free Online system to process your application and set you on your journey towards your dream home. You can also see your funds build up through your own client centre access.
The Prisma multi-asset fund range from Zurich
We believe that the funds you are invested in should be the bedrock of your savings plan. As an active investment manager, we are conscious of the need to invest funds responsibly. Our responsible investment strategy aims to create sustainable value with the core objective of doing well and doing good. By investing in the Prisma range through a Regular Savings plan you can benefit from strong investment performance, great active management and competitive pricing, all backed by the local expertise of Zurich Investments and the global strength and security of the Zurich Insurance Group.
For more information
The above online tools are just some of the supports Zurich can provide to assist you on your journey. You can find out more information by speaking to your Financial Broker.
Warning: If you invest in these products you may lose some or all of the money you invest.
Warning: Past performance is not a reliable guide to future performance.
Warning: The value of your investment may go down as well as up.
Warning: Benefits may be affected by changes in currency exchange rates.
Related articles
Filter by category
Follow us on
Sign Up Here
For promotional offers, news, updates and access to exclusive reports from Zurich

Sending Answer, please wait ...
Your answer has been successfully submitted. Thank you for your participation.
An error has occurred attempting to submit your answer. Please try again.