Tackle Your Feelings at the One World Summit
This week the Tackle Your Feelings programme, with representatives attending from Zurich Ireland and Rugby Players Ireland joined the One Young World summit in Belfast.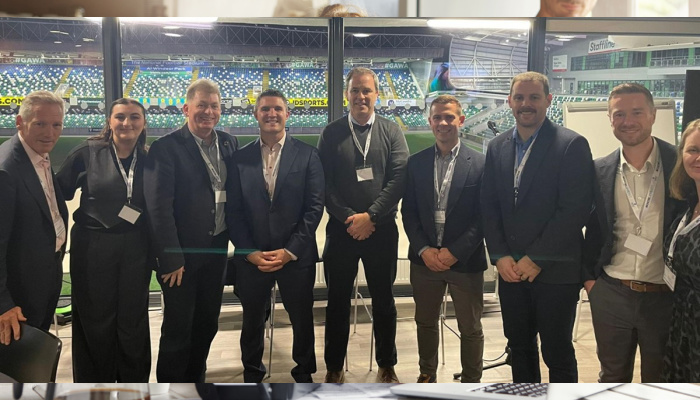 The annual Summit took place this year in Belfast from 2nd to 5th October – with young change-makers from around the world coming together to network, discuss social issues and hear from inspiring panel speakers. Tackle Your Feelings took a stand at this year's summit, promoting the programme and use of the free Tackle Your Feelings app, as well as hearing how different nationalities from around the world view and look after their mental health.
Tackle Your Feelings was launched in 2016 by Rugby Players Ireland and Zurich in Ireland and is funded by the Z Zurich Foundation, the main vehicle by which Zurich delivers on its global community investment strategy. The campaign features a range of resources to help people proactively manage their mental wellbeing and includes secondary schools programme as well as a free, publicly available app that anyone can download and utilise.
Speaking about her experience at the summit, Zurich employee, Prerna Sharma said: "My experience on this four-day event has been nothing short of gratitude and learnings from so many great people who shared their insights on different topics that need our attention. I met with so many individuals, especially Founders, who have worked to make mental health resources accessible and to direct people in the right direction. My takeaway from the conference is the importance of education, environment and your health and wellbeing, and to prosper we need to have a balance of all these. This might be challenging but through this conference I learned how we can work towards tackling these issues."
You download the free app and check out all the resources on Tackle Your Feelings and benefit from looking after your mental health.
Related articles
Filter by category
Follow us on
Sign Up Here
For promotional offers, news, updates and access to exclusive reports from Zurich
Sending Response, please wait ...
Your response has been successfully submitted.
An error has occurred attempting to submit your response. Please try again.