A home worth protecting
Whether you're a first time buyer or existing home-owner, have you considered taking out mortgage protection or switching to Zurich?
Cover from as little as €10.10 per month*
Easy to apply with quick on-risk decisions
A leading provider of
protection in Ireland**
Comprehensive and competitive cover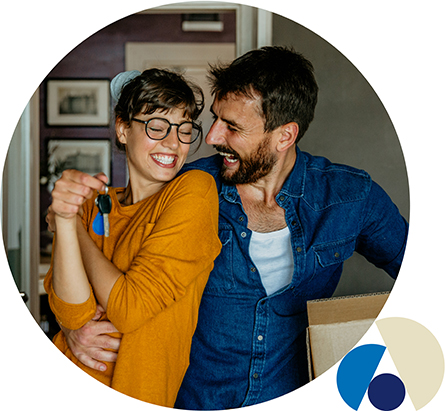 How much does it cost?
Use our handy mortgage protection quote calculator to see how much mortgage protection you will need and how much it will cost.

Calculating, please wait ...
An error has occurred attempting to get a Mortgage Protection Quote.
IMPORTANT INFORMATION
This tool is designed to provide an estimate of the monthly cost of your Mortgage Protection , based on the cover you select.
This does not constitute financial advice. You should assess the level of cover appropriate for your specific circumstances with a Financial Advisor.
The rate of decrease of mortgage protection cover is assumed to be 6%.
When a second person is added, Joint Life Basis is assumed.
Protect what matters most

Do I need mortgage cover?
Have you recently bought a new home or plan to buy one in the future? Anyone taking out a mortgage will need mortgage protection.

Many people take up a policy with their lender, but it's a good idea to shop around to get the best premium and the most suitable product for your needs.

Use our mortgage protection quote calculator to get an idea of the cost of cover.

How does it work?
Mortgage protection is a dedicated type of life insurance that can help alleviate any financial burden that may fall on a family member.


It helps secure the ownership of your home by helping to clear your outstanding mortgage if you die, or if selected, if you are diagnosed with a specified serious illness, within a specified term.

How do I apply for cover? 
We'll need details about you and the cover you need. We'll capture all the necessary mortgage details and ask you some medical questions.

Our expert underwriters will then assess your case and we'll get you on-risk as quickly as possible.
Here for you at every step of life's journey

Zurich offer competitive and flexible mortgage protection. We have different types of mortgage protection. Compare our mortgage protection policies to find the one that suits your needs.
Get mortgage protection today
A little goes a long way when it comes to protection. Take the next step.
Contact our Financial Planning team directly
Arrange for us to contact you
Find an advisor in your locality
*€10.10 is our minimum premium inclusive of the government insurance levy currently 1% as at 01 October 2023 and may change in the future.
**Best Term Insurance, National Consumer Awards 2020.