Equities march higher as US economy starts to fire
Equities hit a record high in the US on Thursday, before markets closed for Good Friday, writes Ian Slattery.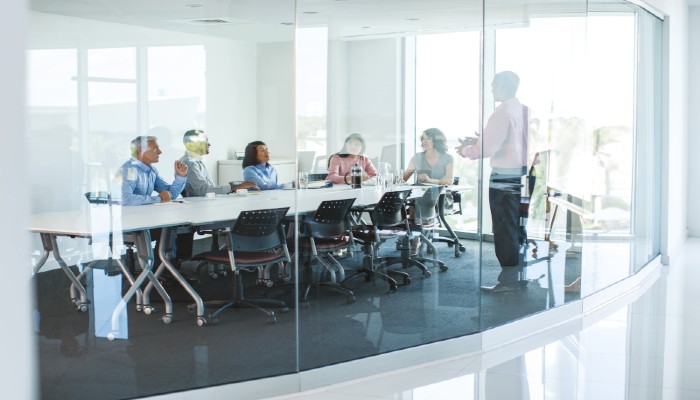 Equities hit a record high in the US on Thursday, before markets closed for Good Friday. A slew of positive economic releases were digested by investors last week, with optimism on the rise as the public health position continues to improve stateside. US non-farm payrolls for March came in at 916,000 which denotes a significant pickup from January and February (which were both in fact revised upwards). The unemployment rate also moved lower to 6%, as labour supply starts to move back towards pre-pandemic levels.
PMI data also added to the good mood, with US manufacturing rising to 64.7, the highest reading since 1983. This was surpassed by the services reading, released yesterday, which came in at 63.7 – the highest reading in the survey's history. This is good new of course, as this segment of the economy has suffered more from lockdown and social distancing restrictions. It also correlated with some of the non-farm payroll data, which showed that leisure and hospitality created the most jobs, as US states begin to fully reopen. Finally, for the US, President Biden announced a $2.25 trillion infrastructure strategy, entitled 'The American Jobs Plan' (AJP) which did little to dampen the optimistic mood in markets.
Eurozone data also proved positive with confidence climbing as both manufacturing and services PMIs in March were in expansion territory. Inflation also moved higher in March to 1.3%, according to an initial estimate. However, there is a more cautious tone amongst eurozone investors as the strength of any recovery remains very much based on the efficacy of vaccine rollout programmes. Finally, bond yields (which have garnered much attention in recent weeks) stabilised on both sides of the Atlantic as comments from both the Fed and ECB in respect to QE programmes kept yields anchored.
Equities
Global stocks increased last week, and were up 2.0% in euro terms. Year-to-date global markets are up 11.2% in euro terms and 7.2% in local terms. The U.S market, the largest in the world, was up 2.5%in euro terms, and 2.8% in local terms.
Fixed Income & FX
The U.S. 10-year yield finished at 1.70% last week, up from 1.65% a week earlier. The German equivalent was broadly flat on the week and finished at -0.33%. The Irish 10-year bond yield finished at0.02%, to remain in positive territory. The Euro/U.S. Dollar exchange rate finished at 1.18, whilst Euro/GBP finished at 0.85.
Commodities
Oil finished the week at $59per barrel down only slightly from $60 a week earlier. Gold finished the week at $1,728per troy ounce. Copper finished the week at $8,794 per tonne.
The week ahead
Tuesday 6th April
The latest eurozone unemployment figures are published.
Wednesday 7th April
The minutes from the most recent FOMC meeting go to print.
Friday 9th April
Chinese inflation data for March is released.
Related articles
Filter by category
Follow us on
Sign Up Here
For promotional offers, news, updates and access to exclusive reports from Zurich

Sending Answer, please wait ...
Your answer has been successfully submitted. Thank you for your participation.
An error has occurred attempting to submit your answer. Please try again.