Big tech leads Q1 earnings
The busiest week of Q1 earnings season saw technology companies post better than expected reports for the first quarter of 2023, writes Ian Slattery.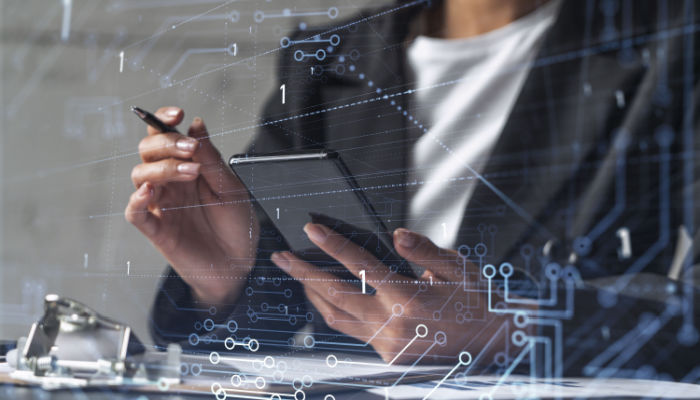 Companies such as Apple, Meta and Alphabet all showed promising growth in earnings, displaying resilience even throughout a higher interest rate environment and a downturn in sales in the previous Q4 2022.
The big tech earnings were a cause for optimism for many investors and highlighted that cost cutting measures seen throughout the sector appear to have paid off. US stocks finished the week up, returning 1.1% in euro terms. Despite this however, a midweek dip occurred in stock prices on the back of renewed stress in the banking sector. First Republic Bank, one of the key firms caught up in the March banking turmoil, revealed that the California lender suffered over $100 Billion of deposit outflows in Q1.
The week also ended with less than desirable inflation data, with the Core PCE index (The Federal Reserve's preferred measure of inflation) coming in above expectations at 4.6%. The higher inflation result, along with higher US labour costs, left many investors expecting a stronger likelihood that the Fed will continue with its rate hiking policy this week.
In the Eurozone, stocks finished the week down slightly, returning -0.5% in euro terms. This came as the economic outlook in the 20-member bloc deteriorated on the back of poor Gross Domestic Product (GDP) figures. GDP increased by 0.1% in Q1 of 2023, which although an increase on last period, was below economists' expectations. Germany, Europe's largest economy saw a stagnant figure of 0% growth, narrowly avoiding a technical recession.
All eyes in Europe will be on the ECB this week which will give its interest rate decision on Thursday. Consensus expectations are of a 0.25% rate hike, however investors remain tentative as surprise inflation figures could indeed cause a higher 0.50% hike.
Equities
Global stocks were up slightly last week by 0.7% in euro terms and up 0.3% In local terms. Year-to-date global markets were up 6.5% in euro terms and 9.5% in local terms. The US market, the largest in the world, finished at 1.1% in euro terms and 0.7% in local terms.
Fixed Income & FX
The US 10-year yield finished at 3.57% last week. The German equivalent finished at 2.31%. The Irish 10-year bond yield finished at 2.70%. The Euro/US Dollar exchange rate finished at 1.10, whilst Euro/GBP finished at 0.88.
Commodities
Oil finished the week at $76 per barrel and is down -8.1% year-to date in euro terms. Gold finished the week at $1,983 per troy ounce and is up 6.0% year to-date in euro terms. Copper finished the week at $8,577 per tonne.
The week ahead
Wednesday 3rd May
Federal Reserve makes interest rate decision.
Thursday 4th May
ECB makes interest rate decision.
Friday 5th May
US Non-Farm Payrolls report is released.
Warning: Past performance is not a reliable guide to future performance.
Warning: Benefits may be affected by changes in currency exchange rates.
Warning: If you invest in these funds you may lose some or all of the money you invest.
Warning: If you invest in these products you may lose some or all of the money you invest.
Related articles
Filter by category
Follow us on
Sign Up Here
For promotional offers, news, updates and access to exclusive reports from Zurich

Sending Answer, please wait ...
Your answer has been successfully submitted. Thank you for your participation.
An error has occurred attempting to submit your answer. Please try again.