Can I claim tax relief on college fees?
If you're planning to support your children when they reach college, it might be wise to start saving now because college costs can really add up.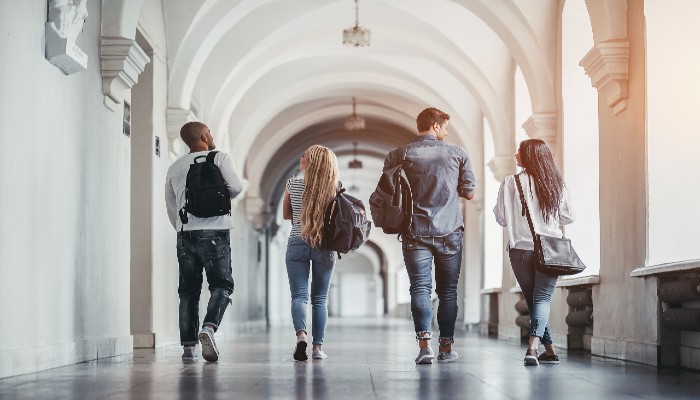 The Zurich Cost of Education Survey 2023* reveals the staggering costs for college students living at home and in rented or student accommodation.
When it comes to third level, unsurprisingly accommodation represents a substantial average annual cost. The average spend for rental accommodation was €5,179 but the cost of student accommodation during the academic year isn't cheap either, averaging €10,077.
Fees are another substantial cost and will vary depending on the institution. All 'free-fees' third level institutions charge a mandatory student contribution – the maximum rate for 2021-2022 is €3,000 per year.
Accommodation and tuition fees aside, 73% of parents provide financial support to their children in third level and over the course of a year, the average spend on parent financial support is €2,574.
Our Cost of Education research clearly shows that college education doesn't come cheap and by the time a teenager reaches third level, parents are really feeling the pressure of funding their children through university or college. But there are ways to save money such as claiming tax on college fees.
You can claim tax relief on fees, including the student contribution fee, but you can't claim for administration fees. To qualify for relief on fees the course must be from an approved college.
The maximum amount you can claim is €7,000 per course, per person, per academic year.
Revenue.ie provide useful information on how to claim tax credits for third level tuition fees. You can find out how to calculate the relief here.
Another useful tool is Zurich's Cost of College Calculator. Parents can work out the annual and lifetime costs of sending children to college, and plan budgets and finances around that.
Future savings
Because the cost of education is high and increases over the years, it make sense to plan ahead, budget and save.
With a Regular Savings plan you can gradually build up the funds necessary to support your children's education.
The table below illustrates just how much regular savings can grow with a Zurich LifeSave Savings Plus plan. For example, if you saved the Government child benefit of €140 per month for five years (as of July 2023) from when your child was born, by the time they started school you could have built up savings of €8,784 in time to fund this crucial stage in their education.
Savings fund after five years starting primary school
Savings fund after 12 years starting primary school
Regular contributions of €140 per month*
€8,784
€22,589
Lump sum of €10,000 and regular contributions of €140 per month*
€19,749
€35,159

A gross investment return of 4.6% per annum is assumed for the 5 year savings fund and 4.6% per annum for the 12 year savings fund. We have assumed that on death, encashment, partial encashment or assignment of the policy or on each 8th policy anniversary, tax is deduced on the gains made at the current rate of taxation, being 41%. A government insurance levy (currently 1% as at July 2022 and may change in the future) applies to this policy. The contribution amounts above are inclusive of this levy. No surrender penalties apply. An annual management charge of 1.35% and an allocation rate of 101% apply. The information contained herein is based on Zurich Life's understanding of current Revenue practice as of July 2023 and may change in the future.
*Source: Zurich Cost of Education Survey 2023
Related articles
Filter by category
Follow us on
Sign Up Here
For promotional offers, news, updates and access to exclusive reports from Zurich
Sending Response, please wait ...
Your response has been successfully submitted.
An error has occurred attempting to submit your response. Please try again.