Plan ahead to meet rising education costs
Parents expect to pay more this back-to-school season as prices on items from clothing to notebooks are on the rise, according to a new survey by Zurich of almost 1,000 parents across Ireland.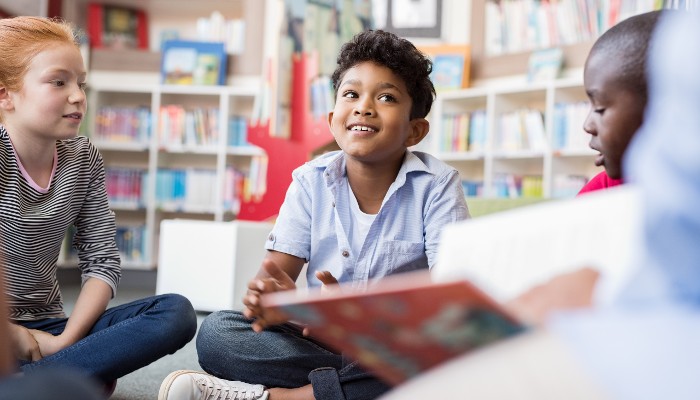 The Zurich Cost of Education survey helps to ascertain what parents estimate is the current cost of schooling children in Ireland, compared to actual calculated costs. The survey found that parents are underestimating the amount they will need for sending their children to both primary and secondary school. The key findings include:
Primary school parents estimate that the annual cost of sending a child to primary school is €1,146, whereas the actual cost was €1,952 – just over €800 more expensive. The cost for 2022 is up +€268 vs. 2021.
Secondary school parents estimate that the annual cost of sending a child to secondary school is €1,838, whereas the actual cost was €2,818 – just under €1,000 more expensive. The actual cost for 2022 is up + €604 vs. 2021.
Almost half (47%) of parents feel pressurised into buying branded clothing, footwear, stationery and other items for children in primary school as opposed to generic or own-brand goods (+14% vs. 2021).
Primary school children requiring hard copies of books (89%) has returned to higher levels, up 19% from 2021.
65% of secondary school parents said their children still require hard copies of books (+17% vs 2021). Only 44% of parents stated there was a book rental scheme available in their child's secondary school (+4% vs 2021).
Credit card use to pay for education costs has seen a big jump (up by 11% to 25%) for secondary school parents in 2022.
58% of secondary school parents see covering the cost of education as a financial burden.
Cost of living
The annual Cost of Education survey also looked at attitudes towards the cost of living and housing.
77% of parents surveyed feel their family's financial situation has been negatively impacted by inflation due to increased costs. Parent's spending has increased on average by €378 per month due to inflation.
Savings plan
Just 54% say they have family savings in place that are used to reduce the financial strain of inflation.
Commenting on the findings, Jonathan Daly, Head of Life Retail Distribution and Propositions at Zurich said: "The findings of this year's research are not surprising given the current economic backdrop and they underline the financial strain that many families are experiencing. What is surprising from the research is the difference between what parents expect education to cost and what the actual costs are. This highlights a real need for parents to plan early, if possible, and have a clear expectation of what the costs of education are, although we understand it may be challenging for parents to set money aside for the future in the current environment".
Providing for their children's education, from primary school right through to third level, is a priority for all parents. The costs of education are substantial and continue to rise. One solution is for parents to start early and gradually build up the funds necessary to support their children's education. An option is to start a savings plan from Zurich. Zurich encourages people to talk to an independent financial advisor to help set their savings goals, plan their budget, and choose the right plan for their family.
Parents can use Zurich's Cost of Secondary School Calculator to work out the estimated costs of sending their children to secondary school and to see how much they might need to save each month to meet secondary school costs. Parents can also use Zurich's Cost of Education benchmarking tool to see how education costs compare and pinpoint where savings could be made.
Power 2 Progress
Despite significant growth in the Irish economy in recent years, there remain areas of considerable disadvantage in Irish society and nowhere is this more acute than when it comes to education. The Power 2 Progress (P2P) programme aims to combat this inequality by supporting DEIS schools to address educational inequality.
The Z Zurich Foundation (ZZF) committed to support University College Dublin (UCD) with a four-year grant of €307,100 in collaboration with Zurich Insurance plc in Ireland (Zurich Ireland) to develop and implement the Power 2 Progress programme.
Power 2 Progress seeks to foster educational resilience in the Irish educational system with a three-year intervention plan for approximately 600 senior cycle DEIS school students across 15 schools and by informing on educational policy for future students via an integrated four-year PhD.
About: Smart Savings
When it comes to your savings and investments, Zurich is committed to doing the best we can for our customers. So, if you'd like to take the next step, get in touch today. Find a financial advisor located near you in Ireland or get in touch with Zurich's financial advisors to start your smart saving investment journey.
Related articles
Filter by category
Follow us on
Sign Up Here
For promotional offers, news, updates and access to exclusive reports from Zurich

Sending Answer, please wait ...
Your answer has been successfully submitted. Thank you for your participation.
An error has occurred attempting to submit your answer. Please try again.