Be future ready
There are choices you make in life that will have a huge impact on your future. Starting a pension is one of those choices because it could help ensure a brighter, better future for you to look forward to. With greater control and more flexibility, you can choose a pension plan that suits you.
Having all the relevant information you need is key when choosing a pension. So we're here to help you select one that's right for your circumstances.
Use the pension calculator below to see how much you could save.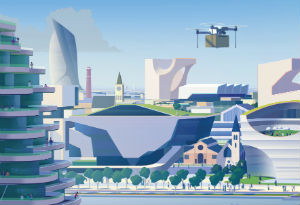 I'm self employed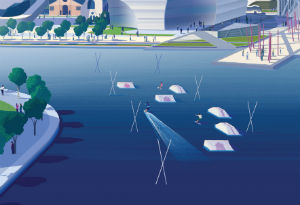 I don't have a pension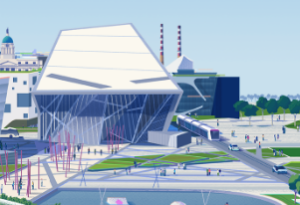 I have a pension
Pension Calculator
How much you need to be financially secure in retirement depends on the lifestyle you would like to have. It is important when planning your retirement to ensure you will build up a substantial pension fund by retirement age. Our Irish pension & retirement calculator, can help you with your retirement planning and will show you how much you need to put away for later in life.
How to calculate your pension fund:

Step 1: Enter your age
Step 2: Enter the age you want to retire
Step 3: Enter how much you would like a month in your retirement
Step 4: Click 'calculate'


The amounts shown may go up or down. Read the important assumptions for this calculator
For the purpose of determining the term over which pension contributions are made, we have assumed your birthday was exactly six months ago.
If your target retirement age is lower than the age at which the Social Welfare pension commences (age 68 if you are born on/after 01/01/1961, age 67 if born before this date but on/after 01/01/1955 and age 66 if born before 01/01/1955) the calculations allow for funding for this gap, in addition to the cost of the annuity.
You are entitled to a full Social Welfare pension of €248.30 per week as at March 2019 which is assumed to increase by 2.5% per year.
You are saving for the difference between the Social Welfare pension and your target monthly income in retirement.
We have allowed for inflation of your target monthly income of 2.5% per annum between now and your retirement date.
Any other private pension provision you may have in place has not been taken into account.
Your monthly pension contribution increases by 2.5% each year up until your retirement age and is invested in a pension plan with an annual management charge of 1% and a 5% charge on each contribution, in line with the Standard PRSA fees and charges maximum limit.
A Gross Investment Return of 4.2% per annum on your savings. This is not a forecast because the value of your investment may grow at a faster or slower rate than assumed and the value of your investment may be expected to fall from time to time as well as rise.
On retirement you purchase an annuity which escalates at 1.5% each year, has a 5-year guarantee and is payable monthly in advance. The annuity rate assumes a post retirement interest rate of 2% per annum and no spouse's pension. The actual annuity rate will depend on the selection of dependant's pension, guaranteed period and the escalation rate, as well as interest rates prevailing when the annuity is purchased.
Start your pension today
Call our Financial Planning Team
Arrange a callback from us online
Important information
This calculator is designed to give an indication of the monthly pension contribution you may need to make in order to achieve your target monthly income in retirement.
It is important to note that the calculator takes into account that your target monthly income includes the Social Welfare pension, which Zurich Life assumes you will be entitled to when you retire.
The calculations are in line with Zurich Life's Understanding of Guidelines issued by the Society of Actuaries in Ireland (Actuarial Standard of Practice Pen-12 Version 1.6) and may change in the future.
These figures are for illustrative purposes only and are not an offer of contract.
These figures are estimates only. They are not a reliable guide to the future performance of your investment.
Actual investment growth will depend on the performance of the underlying investments and may be more or less than illustrated.
Warning: Past performance is not a reliable guide to future performance.
Warning: Benefits may be affected by changes in currency exchange rates.

Warning: The value of you investment may go down as well as up.
Warning: If you invest in these products you may lose some or all of the money you invest.