Our commitment to diversity and inclusion
At Zurich we are committed to creating a fair, diverse and inclusive environment representing our diverse society. Embracing our differences enables us to make better decisions, be a better workplace and achieve better outcomes for our customers, our communities and our people.
Diversity and inclusion strategy and pillars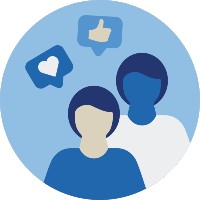 Commit to gender balance
Build a culture where everyone feels included because their opinions and perspectives are valued.
We are a signatory of the Women in Finance Charter.
We are Certified with EDGE (Economic Dividends for Gender Equality) since 2018 moving from the level EDGE Assess to EDGE Move in 2021.
We complete annual equal pay for equivalent work analysis ensuring gender is not a factor in pay.
Our job advertisements use gender-neutral language.
Our return to work programme supports parents returning from primary parent leave.
Our talent programmes support gender balance in our business.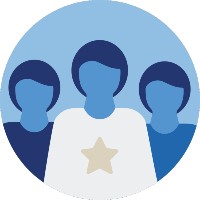 Build an inclusive culture
Grow gender balance at all levels in the organisation through fair and transparent recruitment, retention, promotion and pay.
Our way of working allows flexibility and work life balance.
Our gender-neutral family leave policy highlights that caregiving is open to both parents regardless of their gender or sexual orientation.
Our code of conduct training is completed by all employees.
Our Diversity, Equity, Inclusion and Belonging (DEIB) Forum is chaired by senior leaders with employee representatives from across Zurich in Ireland.
We support internal and external development opportunities including professional qualifications.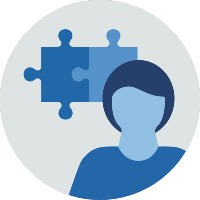 Focus on broader diversity
Reflect the diversity of our community and our customers by supporting and valuing broader diversity.
We offer work experience, apprenticeships, paid internships and graduate positions every year.
We provide D&I training for all of our employees including unconscious bias training.
Our employee led campaign 'This is us. This is me.' focuses on sharing real life stories representing our diverse backgrounds and experiences.
We have a number of partners to support D&I including the Power 2 Progress Programme, Pride Dublin, Down Syndrome Ireland and the Tackle Your Feelings Campaign.
Initiatives that help to build an inclusive culture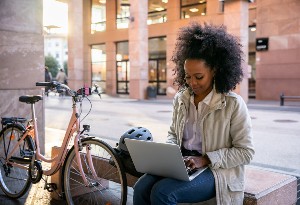 DEIB
Diversity, equity, inclusion and belonging (DEIB) is about creating a workplace that can drive meaningful change and have a positive impact on all employees. At Zurich, our DEIB Forum's primary role is to grow the diversity of our workforce and promote an inclusive workplace, where together we are better.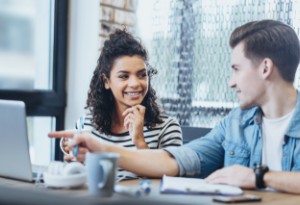 This is us. This is me.
Building an inclusive culture together, the 'This is us. This is me.' initiative is an employee led forum that is about enabling open conversations and discussions. By providing this platform to tell our stories and share our views, we are giving all employees the opportunity to learn from each other.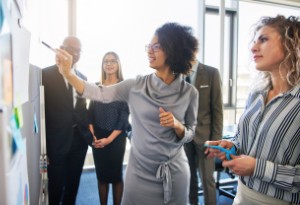 Gender pay gap report
2022 is the first year that Zurich in Ireland has published a gender pay gap report. We will continue to report annually on our progress to narrow the gender pay gap that exists and to share the actions we are taking. The publication of this report supports Zurich's commitment to gender balance.
Who we work with
EDGE
EDGE stands for Economic Dividends for Gender Equality and is the leading global assessment in the area of gender equity. EDGE is a key tool to support our commitment to gender balance not just in the area of gender pay. Zurich achieved the second level of EDGE certification (EDGE Move) recognising the progress that we have made in this area.
Women in Finance
The Women in Finance Charter is a collaboration between industry and Government under the Ireland for Finance strategy. Ireland for Finance, is the Government's blueprint for the development of the international financial services sector. Diversity is a key theme of the strategy with the ambition to see increased participation of women at all levels, including junior, middle and senior management, leadership and board roles within financial services organisations based in Ireland.
Pride Dublin
As part of our commitment to build an inclusive culture, we are delighted to partner with Pride Dublin. Pride Dublin is a not-for-profit organisation dedicated to raising awareness of the discrimination faced by LGBTQ+ people, promoting diversity and inclusion in society and championing equality for all people.
Down Syndrome Ireland
Zurich is a charity partner of Down Syndrome Ireland, a membership organisation. Supporting 3,500 people with Down syndrome and their families throughout Ireland, its vision is to ensure all people are valued, fully participating citizens.
Power 2 Progress
The Power 2 Progress (P2P) programme aims to combat inequality by supporting DEIS schools to address educational inequality. Power 2 Progress seeks to foster educational resilience in the Irish educational system with a three-year intervention plan for approximately 600 senior cycle DEIS school students across 15 schools and by informing on educational policy for future students via an integrated four-year PhD.
Tackle Your Feelings
Tackle Your Feelings is a national wellbeing campaign developed by Rugby Players Ireland in partnership with Zurich and the Z Zurich Foundation. The campaign aims to change the way people think and behave around mental wellbeing. It encourages people to take preventative measures to look after and maintain their mental and emotional wellbeing. As part of the campaign, Irish rugby stars past and present share their experiences of dealing with mental wellbeing issues, and how they proactively manage these challenges.