Markets higher as phase one trade deal signed
US stocks led global equities higher as the first phase of the US-China trade deal was formally signed, writes Ian Slattery.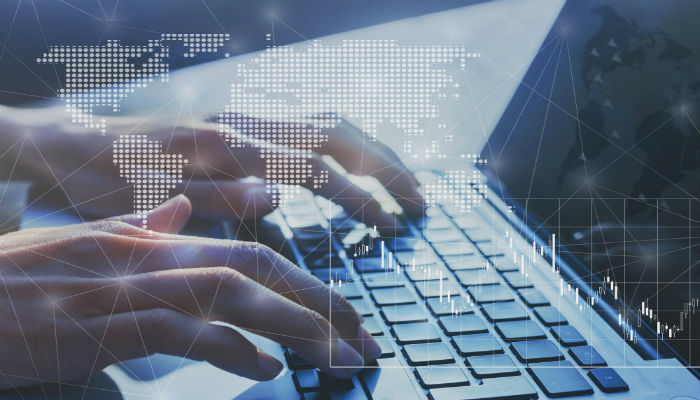 The terms were broadly in line with expectations and included commitments from China to purchase US goods and services worth over $200bn over the next two years. The Senate also passed the United States-Mexico-Canada Agreement (USMCA) trade deal, and positive economic data also helped lift sentiment.
New home construction in the US surged 16.9% in December (the highest level since 2006) whilst U.S. financials kicked off the Q4 earnings seasons. Morgan Stanley grabbed the headlines with impressive profit and revenue numbers, whilst Goldman Sachs saw a more mixed reaction to their release.
More big names such as Netflix, Johnson & Johnson, and Intel are all set to report this week, as earnings is set to take much of the focus in the coming weeks.
1 Week Return

13.01.20 to 20.01.20

Year to Date Return

31.12.19 to 20.01.20

Local Currency

Euro

Local Currency

Euro

World

1.1%

1.5%

2.4%

3.6%

US

1.2%

1.7%

3.2%

4.3%

Europe

1.5%

1.5%

2.4%

2.4%

Ireland

-0.7%

-0.7%

-1.2%

-1.2%

UK

0.8%

1.2%

1.8%

0.9%

Japan

0.2%

0.5%

1.2%

0.9%

Hong Kong

1.5%

2.0%

5.2%

6.7%

Corporate Bonds

0.4%

0.4%

0.2%

0.2%

Sovereign Bonds

-0.1%

-0.1%

0.4%

0.4%

Equities
Influential US stocks led equity markets higher last week. Hong Kong was the strongest market delivering returns of 1.5% in local terms and 2.0% in euro terms.
Fixed Income & FX
The US 10-year yield finished at 1.82% last week. The German equivalent finished at -0.21%. The Irish 10 year bond yield finished at 0.06%. The Euro/US Dollar exchange rate remained at 1.11, whilst Euro/GBP was at 0.85.
Commodities
Oil fell back slightly finishing the week at $58 per barrel. Gold finished the week at $1,560 per troy ounce. Copper increased to $6,247 per tonne.
The week ahead
Tuesday 21st January:
No change in interest rates are expected as the Bank of Japan meets.
Thursday 23rd January:
The ECB meets for its first interest rate decision of the year.
Friday 24th January:
Eurozone manufacturing and services PMI for January go to print.
Related articles
Filter by category
Follow us on
Sign Up Here
For promotional offers, news, updates and access to exclusive reports from Zurich

Sending Answer, please wait ...
Your answer has been successfully submitted. Thank you for your participation.
An error has occurred attempting to submit your answer. Please try again.