Responsible Investment with Zurich
Responsible investment means different things to different people. For Zurich Insurance Group, Responsible Investment is all about doing well and doing good, and this is echoed by the activities of Zurich in Ireland.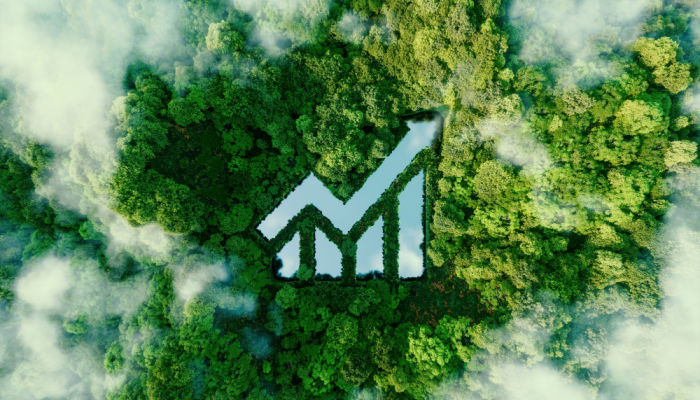 What is responsible investment?
As a global group, Zurich is committed to investing responsibly and has been a signatory to the United Nations Principles of Responsible Investment since 2012. As Ireland's largest active investment manager*, we are very conscious of the need to invest customer and shareholder funds responsibly. The idea of being a responsible investor is that you're not just focused on the economic outcomes or returns from investing, but you're ensuring that you take account of wider issues for all stakeholders and not just those who you're directly investing in.
Doing well and doing good
For Zurich in Ireland, doing well reflects a belief that we can integrate environmental, social and governance (ESG) factors into our investment process on a day-to-day basis and they create financial value with the potential for better investment returns. We discuss and explore these issues daily, both within the team and when we meet with the companies that we invest in. Being able to engage with these companies on key issues that are important in relation to doing well from an economic perspective is a big advantage of an active investment manager such as Zurich Investments. We also promote sustainable investment and longer-term investment returns to the benefit of all stakeholders, including investors in terms of doing good. That means, through our investments, we can also have a positive impact on society and the environment, and we very much believe in playing our part. We consider the positive results as a non-financial value that cannot be directly translated into euros or cents but is still vitally important.
The benefits of responsible investment
In recent times the topic of responsible investment or sustainable investment has garnered a lot of attention both internationally and of course, here locally in Ireland.
Zurich are fully committed within the Zurich Group and in Ireland to Responsible Investment. We've been adopting those key responsible investment principles for over a decade. It's also worth noting that the core of our investment process has remained the same for many years in terms of the active top-down process, and that has been very beneficial to ourselves, and more importantly, to investors. As an active investment manager, we strive to refine and enhance our process and the integration of ESG factors and other sustainable and responsible investment pillars does help deliver additional insights which can in turn improve our assessment in relation to investment risks and rewards.
What steps have Zurich Life in Ireland taken in Responsible Investment?
We have reclassified several our multi-asset funds under the Sustainable Finance Disclosure Regulation (SFDR), a European regulation introduced to improve transparency in the market for sustainable investment products. What that means is we are disclosing lots of information on how our funds promote environmental and social characteristics.
In Zurich, there's four main pillars of Responsible Investment:
ESG integration

, which means investing with respect to the environmental, social and governance characteristics of underlying securities and ensuring that ESG data is incorporated into our investment process.

Active ownership

is very important to Zurich as an active investment manager. This involves undertaking active ownership with the companies we invest in through exercising our shareholder voting rights and engaging and meeting with those companies directly. We aim to use as many of our votes as possible and understand the issues facing companies from a responsible investment perspective through our engagement activities.

The third pillar is selective exclusions. While to date Zurich Life has not adopted a broad-based exclusionary approach to investments there are certain situations where we believe exclusion criteria are justified. The exclusion criteria cover activities that are irreconcilable with Zurich's values, sustainability strategy and reputational risk. This covers activities in thermal coal, oil sands and oil shale. The criteria also exclude investment in companies which produce, stockpile, distribute, market, or sell banned cluster munitions or anti-personnel landmines.
The fourth pillar is our carbon ambition. In May 2022, Zurich introduced a carbon reduction ambition to reduce the carbon intensity of equity and credit portfolios in our multi asset funds by 25% by 2025 versus end of 2019 levels.
For more information on Zurich's commitment to Responsible Investment speak to your Financial Broker or visit our Responsible Investment hub.
Warning: Past performance is not a reliable guide to future performance.
Warning: Benefits may be affected by changes in currency exchange rates.
Warning: The value of your investment may go down as well as up.
Warning: If you invest in these funds you may lose some or all of the money you invest.
Related articles
Filter by category
Follow us on
Sign Up Here
For promotional offers, news, updates and access to exclusive reports from Zurich
Sending Response, please wait ...
Your response has been successfully submitted.
An error has occurred attempting to submit your response. Please try again.