Tips for driving in cities for nervous drivers
Driving in the city can seem daunting, especially if you are a nervous driver. Zurich's city driving guide provides tips to help drivers navigate a city safely.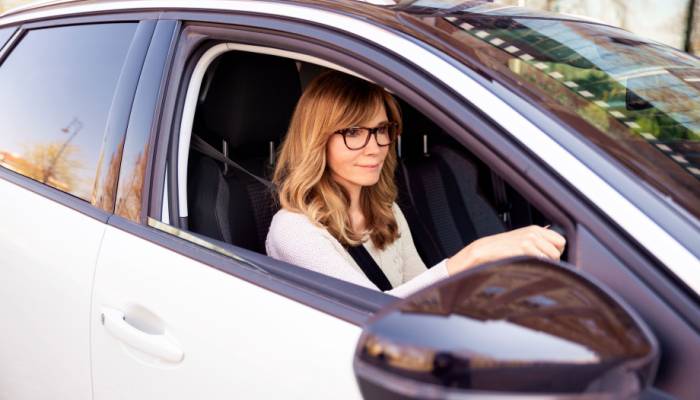 Driving in the city can be daunting especially if you are a new driver. Even for more experienced drivers, it can be overwhelming. Compared to rural areas, cities tend to be busier with more traffic, various modes of transport such as buses and trams, not to mention increased numbers of cyclists and pedestrians. Add into the mix one-way systems and numerous traffic lights and it's easy to understand why city driving can make drivers nervous.
With this article, we hope to provide you with some tips and highlight things to be aware of to make your city driving a more pleasurable and safe experience.
Use a GPS to drive in cities
Before you leave you should plan your journey, check traffic reports, plan your route in advance, allow extra time and avoid areas where there might be obstacles or hazards. A GPS or an app like Google Maps can help you see the journey you are taking, the traffic, radars, the curves and intersections you will be approaching. Knowing what to expect may help allay any concerns around the route you are taking.
Avoid commuter peak hours
During commuter peak hours there is more traffic on the road. Public transport can be busier too and there could be more pedestrians and cyclists. The fact that peak hours are busier, and the roads can become congested, it's advisable to avoid driving in the city during these hours to avoid any stress it may cause.
Of course, it might not always be possible to only drive in a city during off-peak hours, so if you do have to drive during peak hours a good idea is to do a test or practice run at quieter times when you aren't in a rush to get to where you need to be.
Stick to the speed limit
The speed limit in cities and built-up areas tends to be lower than that of national roads and motorways, so slow down and take heed of the speed limit.
Be aware or the cars and buses around you
Be observant and aware of other cars, public transport, pedestrians and cyclists as you make your journey through the city. This is important at any time when driving but especially so in bad weather which can make driving conditions more hazardous.
Keep the right distance
It's vital that you keep your distance from the car in front. The rule of thumb is to leave a two second gap between you and the car in front of you. This goes up to a four second gap in rainy weather, and a 20 second gap in icy conditions. By keeping a safe distance from the car in front of you, you will have more time to take action if required.
Give room to the cyclists
More and more people are using bicycles and scooters as a mode of transport especially in the city. With this in mind, be extra vigilant of cyclists and use your mirrors to ensure both you and any potential cyclists are travelling safely. It's important to be mindful of cyclists especially when turning as they could be in your blind spot.
Be prepared to not find parking easily
When you have got to your final destination, the next challenge is to find parking. You may have to drive around for some time before finding a parking space, especially if you are looking for free parking. It's advisable to plan in advance where you are going to park and how long you can park there for to avoid added stress.
Use public transports when possible
There are a number of reasons why you might need your car, but where possible use public transport when you can. Not only is it better for your stress levels but it's also kinder on the environment.
Get some lessons
Just like you got lessons to pass your driving test, consider getting some lessons with an instructor to help you to become more confident with city driving. You can ask them questions and get tips on how to safely drive in the city, and they can advise you on what you should and shouldn't be doing.
Bring someone with you
If it's your first time driving in the city, could you ask a friend or family member, who is an experienced driver, to come with you? They might make you feel more comfortable, and they could direct you on your route too, alleviating some of the stress of city driving.
Importance of having insurance when driving in cities
Car insurance is a legal requirement in Ireland so regardless to where you are driving, be it a city or rural area, it is illegal to drive without insurance.
Having your car insured with Zurich gives you peace of mind that should the worst happen, you are protected. If you don't already have car insurance or are looking for a new provider, you can get a car insurance quote online in just a few minutes.
Practice makes perfect
As with anything in life the first few times you do something new can be daunting and overwhelming. The same applies for driving in a city. In order to overcome your fears, the more you do something the more comfortable you will become. If this article was helpful, you might also be interested in reading our motorway driving tips for nervous drivers.
About: How can we better discover our world?
No matter where you are travelling to in your car, your car and protecting those in it will be the most important element of the journey. Car insurance is a legal requirement in Ireland and having your car insured with Zurich Insurance gives you peace of mind that should the worst happen such as a breakdown, you are protected. Our car insurance also has many great benefits depending on the cover you choose.
Related articles
Filter by category
Follow us on
Sign Up Here
For promotional offers, news, updates and access to exclusive reports from Zurich
Sending Response, please wait ...
Your response has been successfully submitted.
An error has occurred attempting to submit your response. Please try again.