Cooling energy prices boosts stocks
US equities ended a stellar week of gains last Friday, up 2.0% in euro terms. Much of the optimism resulted from a lower-than-expected inflation figure for December, writes Ian Slattery.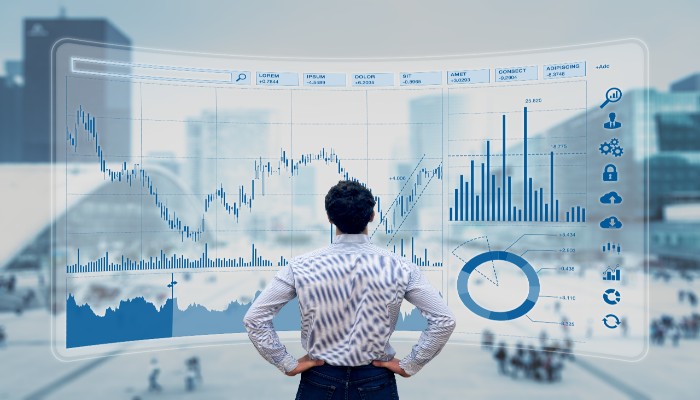 Released last Thursday, the US Consumer Price Index showed that inflation declined for the sixth consecutive month in the final period of 2022. The figure of 6.5% is the lowest annual inflation increase the US has seen in over a year. There was however some cause for more composed sentiment as the US Core CPI reading, which strips out volatile food and energy prices, increased by 0.3% in December.
Markets are expecting the Federal Reserve to increase rates by 0.25% at their next meeting in February, a decrease from December's 0.5% rise.
Across the Atlantic, European stocks also showed a positive week, aided by lower energy prices along with the easing of Chinese Covid restrictions. Europe, which is reliant on China's economy, benefited from the prospect of a growth boost in Asia. Many investors agree that China, the world's largest manufacturing economy, appears to have committed to softening its strict Covid protocols.
European stocks were up 0.9% last week and have risen by 6.6% in 2023. Investors also benefitted from the positive momentum brought on by lower oil and gas prices. West Texas Intermediate Crude Oil Futures, a benchmark for energy costs, finished the week at 79.24 per barrel, down -2.2% so far this year in Euro terms.
Europe which has been beset with rising energy costs throughout 2022 because of the war in Ukraine has struggled to keep inflation at bay. The latest price dips have been a welcome reprieve for many companies in Europe struggling with energy costs throughout 2022. With many European equities trading at a discount following a tough year, last week presented an attractive market for many investors.
Equities
Global stocks was up last week by 1.9% in euro terms and 2.7% In local terms. Year-to-date global markets are up 3.6% in euro terms and 5.2% in local terms. The US market, the largest in the world, is up 2.0% in euro terms and 2.9% in local terms.
Fixed Income & FX
The US 10-year yield finished at 3.50% last week. The German equivalent finished at 2.21%. The Irish 10-year bond yield finished at 2.64%. The Euro/US Dollar exchange rate finished at 1.08, whilst Euro/GBP finished at 0.89.
Commodities
Oil finished the week at $79 per barrel and is down -2.2% year-to date in euro terms. Gold finished the week at $1,911 per troy ounce and is up 3.8% year-to date in euro terms. Copper finished the week at $9,169 per tonne.
The week ahead
Tuesday 17th January
Bank of Japan Interest Rate Decision is released.
Wednesday 18th January
UK and Eurozone CPI figures go to print.
Friday 20th January
US Existing Home Sales are published.
Related articles
Filter by category
Follow us on
Sign Up Here
For promotional offers, news, updates and access to exclusive reports from Zurich
Sending Response, please wait ...
Your response has been successfully submitted.
An error has occurred attempting to submit your response. Please try again.