US-China trade deal to be signed
Markets remained positive and all major equity markets moved up slightly last week with Japan the strongest market performer, writes Ian Slattery.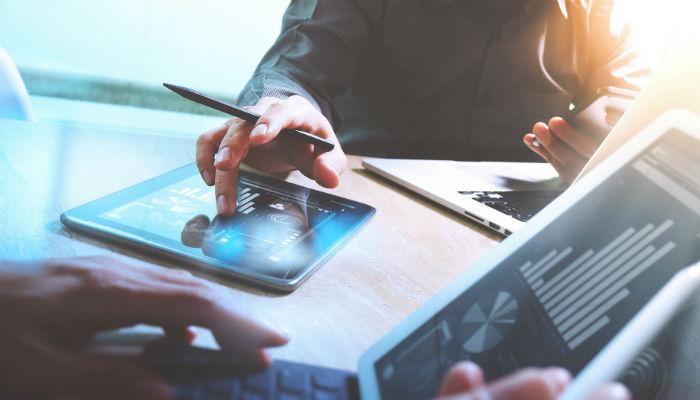 Protests hit Iran and internal tensions remain high after its government admitted one of its missiles downed a Ukrainian jet earlier this month, claiming 176 lives. But while the White House announced new sanctions on Friday, fears of a full-scale military escalation have well and truly receded, as evidenced by oil pricing falling back during the week.

In the UK, Prime Minister Johnson sees his Brexit deal go to the House of Lords for approval, while over in the US, the White House will host Chinese Vice Premier Liu on Wednesday for a signing of the first phase of a trade deal whose negotiations kept investors on tenterhooks for months.
Asian stocks started the week higher, fuelled by more optimism on China's economy, while the yuan strengthened but Japanese markets were closed for a holiday. European futures were little changed, while US futures gained after the S&P 500 dropped from record levels Friday with the latest jobs report delivering mixed signals.
1 Week Return

03.01.20 to 10.01.20

Year to Date Return

31.12.19 to 10.01.20

Local Currency

Euro

Local Currency

Euro

World

0.6%

1.2%

0.8%

1.8%

US

0.6%

1.4%

1.2%

2.0%

Europe

0.7%

0.7%

1.1%

1.1%

Ireland

-0.7%

-0.7%

-0.2%

-0.2%

UK

0.1%

-0.6%

0.6%

-0.6%

Japan

2.3%

1.6%

1.0%

0.8%

Hong Kong

1.7%

2.4%

2.8%

3.9%

Corporate Bonds

-0.5%

-0.5%

-0.1%

-0.1%

Sovereign Bonds

-0.4%

-0.4%

0.4%

0.4%

Equities
All major equity markets moved up slightly last week with the global index up 1.2% in Euro terms. Japan was the strongest market delivering returns of 2.3% in local terms and 1.6% in euro terms.
Fixed Income & FX
The US 10-year yield finished at 1.84% last week. The German equivalent finished at -0.18%. The Irish 10 year bond yield finished at 0.08%. The Euro/US Dollar exchange rate remained at 1.12, whilst Euro/GBP was at 0.86.
Commodities
Oil and Gold both fell back after a positive start, finishing the week at $59 per barrel and at $1,550 per troy ounce respectively. Copper increased to $6,172 per tonne.
The week ahead
Tuesday 14th January:
Wednesday 15th January:
US Retail Sales Announcement
Thursday 16th January:
Related articles
Filter by category
Follow us on
Sign Up Here
For promotional offers, news, updates and access to exclusive reports from Zurich
Your answer has been successfully submitted. Thank you for your participation.
An error has occurred attempting to submit your answer. Please try again.