Global equities edge lower
Influential US stocks ended lower for the holiday-shortened week on the back of renewed fears of the impact of the COVID-19 outbreak on the global economy. Ian Slattery reports.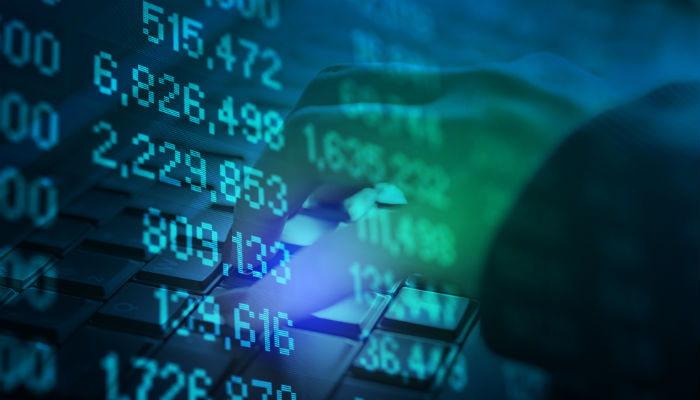 Preliminary data from IHS Markit's US flash composite purchasing managers' index (PMI) released last week for February fell sharply, signalling the first overall contraction in business activity in US services sectors since 2013.
In Europe a faster-than-expected bounce in business activity helped ease concerns around the impact of the COVID-19 coronavirus on regional economic growth.
The IHS Markit Eurozone flash composite PMI climbed to 51.6 in February from 51.3 in January, largely due to an increase in the services component. UK consumer prices rose for the first time in six months in January, accelerating to an annual rate of 1.8% compared to 1.3% in December. The figure was just below the Bank of England's 2% inflation target.
1 Week Return

17.02.20 to 24.02.20

Year to Date Return

31.12.19 to 24.02.20

Local Currency

Euro

Local Currency

Euro

World

-1.1%

-1.3 %

1.9%

5.4%

U.S.

-1.2%

-1.0%

3.7%

7.5%

Europe

-0.9%

-0.9%

3.8%

3.8%

Ireland

1.5%

1.5%

1.6%

1.6%

U.K.

-0.4%

-1.0%

-2.0%

-1.1%

Japan

-0.6%

-1.6%

-1.7%

-0.4%

Hong Kong

-2.3%

-2.4%

-2.5%

1.0%

Corporate Bonds

0.0%

0.0%

1.0%

1.0%

Sovereign Bonds

0.6%

0.6%

4.1%

4.1%
Equities
Global markets edged lower last week, down by -1.1% in local terms but up by 1.9% (local terms) year to date. Hong Kong was down -2.3% in local terms and -2.4% in euro terms as a result of further COVID-19 disruptions.
Fixed Income & FX
The US 10-year yield finished at 1.38% last week. The German equivalent finished at -0.49%. The Irish 10 year bond yield finished at -0.19%. The Euro/US Dollar exchange rate finished at 1.08, whilst Euro/GBP finished at 0.84
Commodities
Oil decreased slightly to $51 per barrel. Gold increased to $1,687 per troy ounce and copper decreased to $5,746 per tonne.
The week ahead
Wednesday 26th February:
US New Home Sales January data released
Thursday 27th February:
US Preliminary GDP data released
Friday 28th February:
Chinese flash Manufacturing PMI trade data released
Related articles
Filter by category
Follow us on
Sign Up Here
For promotional offers, news, updates and access to exclusive reports from Zurich
Your answer has been successfully submitted. Thank you for your participation.
An error has occurred attempting to submit your answer. Please try again.