Global equities led lower by tech stocks
Global equities were mixed last week, with technology stocks once again weighing on the global index, writes Ian Slattery.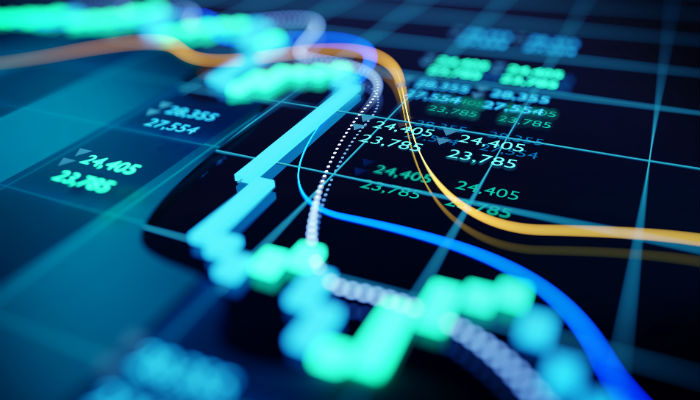 Value stocks and small caps outperformed in the US, as some investors continue to rotate out of the market leaders of recent months.
The week started brightly on positive vaccine news set an optimistic tone, however worries about the Fed's ability to continue to support equity markets grew as the week progressed, even as the Fed signalled that it is likely to keep interest rates on hold through to 2023.That news was welcomed as the latest data confirmed that the G20 GDP for Q2 came in at -6.9% for the quarter – the worst on record.
China was the only major global economy to grow in Q2, and those gains have been extended in recent weeks. Flash September PMIs across the globe on Wednesday will give a further indication of how Q3 is progressing. Data in general disappointed last week, as US retail sales and industrial production came in below expectations. Whilst some details under the surface were more positive, the initial data rebound from the depths of the recession is starting to level out.
On the virus front, the WHO warned over the weekend that Europe was facing a 'very serious' situation as the number of weekly new cases in Europe hit over 300,000 for the first time. Whilst a return to wider restrictions has so far been resisted, there are discussions regarding the reintroduction of a lockdown in a number of major European cities, similar to what we are now seeing ourselves here in Dublin.
Equities
Global markets were down last week by -1.1% in euro terms and -1.2% in local terms. Year to date the UK market is down -27.6% in euro terms and -21.7% in local terms. The influential US market led global markets down this week by -1.8% in local terms and -1.7% in Euro terms.
Fixed Income & FX
The US 10-year yield finished at 0.69% last week. The German equivalent remained at -0.49%. The Irish 10 year bond yield finished at -0.13%. The Euro/US Dollar exchange rate finished at 1.19, whilst Euro/GBP finished at 0.92.
Commodities
Oil finished the week at $41 per barrel. Gold finished the week at $1,953 per troy ounce up 28.7% year to date in local terms and 21.6% year to date in Euro terms. Copper finished the week at $6,853 per tonne.
The week ahead
Wednesday 22nd September
The latest Eurozone consumer confidence figures are released.
Thursday 23rd September
Flash PMIs for the US, Eurozone and UK go to market.
Friday 25th September
US durable goods orders for August go to print.
Related articles
Filter by category
Follow us on
Sign Up Here
For promotional offers, news, updates and access to exclusive reports from Zurich
Your answer has been successfully submitted. Thank you for your participation.
An error has occurred attempting to submit your answer. Please try again.