Home fire safety and prevention tips
The vast majority of fires in the home are avoidable. You can help reduce the risk of a fire occurring in your home by reducing potential fire hazards and taking some simple safety precautions.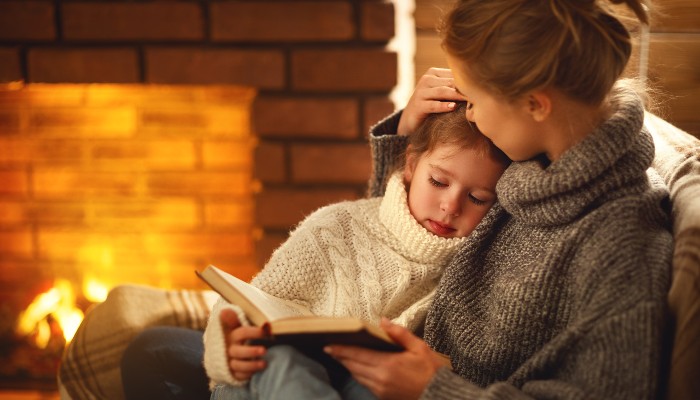 Here are some steps you can follow to reduce the risk of fire in your home:
Smoke detectors
Having smoke alarms in your house is a good start, but to be sure they provide adequate protection you should ensure the following:
Install at least two smoke detectors – hallways and stairwells are the most important areas.
Connect smoke alarms so when one smoke alarm sounds, all should sound to alert all areas of the property.
Smoke detectors should be tested regularly to ensure that they are working properly.
You should change your smoke alarms' batteries at least twice a year, even if they seem to be working.
Cooking safely
The kitchen is one of the areas with the most potential for a fire to break out, especially when cooking. Following this advice should help ensure a safe cooking environment:
Don't leave open flames unattended: Chip pans and any cooking methods which use a lot of grease, or an open flame are particularly prone to catching fire.
Don't throw water on any oil or electrical based kitchen fires as this will only make it worse.
Keep a fire blanket or fire extinguisher near the cooking area for ease of use.
Never leave a barbeque unattended and make sure it's only used in an open space. All flammables should be handled with care and when you're finished using your barbeque, make sure the coals are completely cooled before disposing of them in a metal container.
Home heating advice
As heating systems generate heat by definition, care needs to be taken with them in order to prevent fires from starting. Following these tips will help ensure a warm, safe household:
All chimneys and/or flues to solid fuel stoves, boilers and open fires should be cleaned by a certified professional at least once a year. This will help to remove any debris or residue which could potentially catch fire.
Make sure that hot ashes are completely cooled before disposing of them in a metal container. Hot ashes should never be disposed of in wheelie bins or any other containers which could ignite.
All solid fuel stoves should be installed by a certified professional.
All fireplaces and heaters should have a secure fireguard. Never leave the room without having a guard in front of the fire.
Keep heaters away from flammable material such as blinds curtains and bedding.
Never move or refuel an oil or gas heater while it is lighting.
Taking care around electrics
Electric wires and power supply points are another potential source of home-based fires. Care should be taken to ensure that you do the following:
Don't overload power points: Do not overload any electrical points, sockets, adaptors or extension leads with too many electrical items.
Unplug: When electrical appliances are not in use, unplug them.
Replace faulty wiring: Frayed leads and loose plugs should be replaced or have a certified electrician repair them.
Turn off before you leave: Do not leave 'white goods' appliances such as dryers, washing machines and dishwashers running if you are leaving your home or going to bed.
Check wires: Keep all electrical flexes off cooker rings and hobs.
Festive safety measures: During the festive season, be sure to turn off your Christmas lights when going to bed and when leaving a room unattended.
Tumble Dryers: Empty the lint tray of your tumble dryer after every use as this improves the dryer efficiency and reduces the chances of a fire. Make sure not to overload your dryer and allow the 'cool down' cycle to finish, to ensure any final heat is removed to help reduce the risk of hot clothes igniting
About: How do you better protect your world?
Having your property and possessions protected by Zurich's home insurance comes with the peace of mind that should the worst happen, we'll be there to help when you need us.
Related articles
Filter by category
Follow us on

Sending Answer, please wait ...
Your answer has been successfully submitted. Thank you for your participation.
An error has occurred attempting to submit your answer. Please try again.