Inflation concerns dampen consumer confidence
In the US, the latest Consumer Price Index reading saw the year-over-year rate move above 6%, the highest in 30 years. This move pushed rate hike expectations forward a little further, writes Ian Slattery.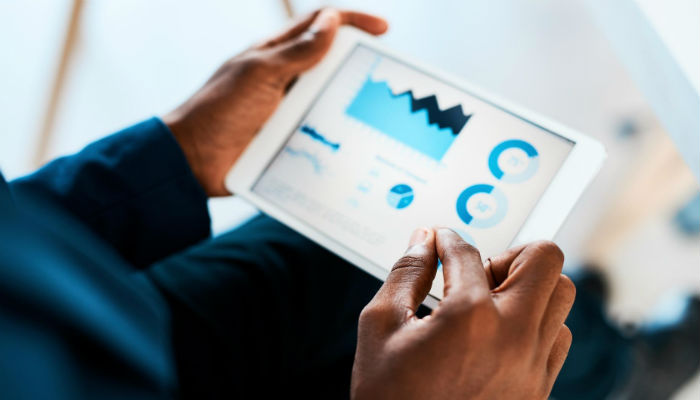 Consumer confidence dipped as near-term inflation expectations increased to 4.9%. With around three quarters of European companies having reported Q3 earnings so far, 61% of companies have beaten on sales, a historically elevated level, but also below the 12-year high of 67% seen in Q2.
Inflation concerns was mentioned on average nearly three times on each Stoxx 600 earnings call in the Q3 reporting season, the highest level on record, with data going back to 2007. At a sector level, inflation mentions were highest among consumer staples, financials and materials, while supply-chain mentions were most frequent among industrials and tech companies.
Banks, autos and insurance have seen the strongest EPS beats in Q3, while construction materials, travel & leisure and real estate have lagged behind. At a country level, Austria, Italy and France are leading on EPS beats, while Norway and Belgium are lagging. Among European styles, growth and value stocks are reporting the strongest beats, quality stocks the lowest.
Finally, new climate objectives set during COP26 may see investors reassess the green energy and clean technology opportunities, as well as the adaptability of traditional fossil-fuel giants, that could shape portfolios in the future.
Equities
Global stocks were up last week by 0.9% in euro terms and down -0.4% in local terms. Year-to-date global markets are up 29.7% in euro terms and 21.3% in local terms. The U.S market, the largest in the world, was up 0.9%ineuro terms and down -0.4% in local terms.
Fixed Income & FX
The US 10-year yield finished at 1.55%last week. The German equivalent finished at -0.27%. The Irish 10-year bond yield finished at 0.15%to remain in positive territory. The Euro/US Dollar exchange rate finished at 1.14, whilst Euro/GBP finished at 0.85.
Commodities
Oil finished the week at $80 per barrel and is up 76.0% year-to-date in euro terms. Gold finished the week at $1,863 per troy ounce and is up 4.7% year to-date in euro terms. Copper finished the week at $9,841 per tonne.
The week ahead
Tuesday 16th November
October US retail sales figures expected to rise 0.7% MoM.
Thursday 18th November
Japan CPI October data is released.
Friday 19th November
UK sales figures to be released for October.
Related articles
Filter by category
Follow us on
Sign Up Here
For promotional offers, news, updates and access to exclusive reports from Zurich
Your answer has been successfully submitted. Thank you for your participation.
An error has occurred attempting to submit your answer. Please try again.