Inflation lowers but remains persistent
Last week saw the release of US inflation figures for the month of January, writes Ian Slattery.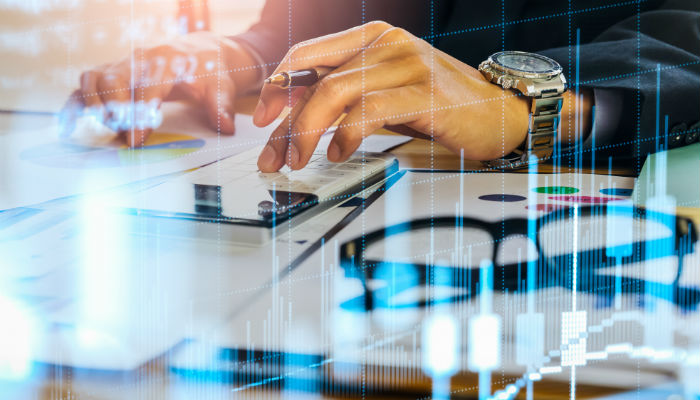 The consumer price index showed that inflation continues to move lower in the US, although not at the pace many economists had expected. Headline inflation decreased from 6.5% in December to 6.4% in January despite expectations of 6.2%. Core inflation, which strips out volatile food and energy prices, moved from 5.7% to 5.6%. While investors welcomed news of lower inflation, some viewed the slowing in pace of disinflation with trepidation.
Another important figure released last week was US retail sales. Retail sales figures jumped by 3% over December numbers as spending on discretionary items increased. The path of interest rates remains to be a key input into investors decisions and the latest economic indicators means many investors are pricing in a longer period of high rates and persistent tightening measures from the Federal Reserve. US equities lost -0.7% last week in euro terms.
In the UK inflation figures were also released last week, declining for the third month in a row in January to 10.1%. Core inflation came in at 5.3% compared to 5.8% in December.
Elsewhere, Eurozone stocks continued to post gains despite being dragged down on Friday by concerns of a more hawkish Federal Reserve policy in the US. Eurozone equities returned 0.7% last week. This came as the EU commission revised it economic outlook upwards for the region, forecasting that the region's economy will evade the recession predicted last November. Forecast growth in the region was amended to 0.9% from 0.8% for the year. Meanwhile inflation is expected to moderate from 9.2% in 2022 to 6.4% in 2023 throughout the EU.
In Asia sentiment remained choppy particularly in Japan as investors anticipate a potential policy change from the Bank of Japan (BoJ). This comes as the BoJ is in the process of appointing its newest Governor. The BoJ has been an outlier over the last year, refusing to raise rates in the face of inflation as it maintains a policy of 'Yield Curve Control'. Investors are weighing the possibility of a hawkish pivot from the Central Bank in the coming weeks. Japanese equities returned -0.1% in euro terms last week.
Equities
Global stocks were down last week by -0.5% in euro terms and down -1.0% In local terms. Year-to-date global markets were up 7.0% in euro terms and 7.1% in local terms. The US market, the largest in the world, finished at -0.7% in euro terms and down -1.2% in local terms.
Fixed Income & FX
The US 10-year yield finished at 3.81% last week. The German equivalent finished at 2.45%. The Irish 10-year bond yield finished at 2.91%. The Euro/US Dollar exchange rate finished at 1.07, whilst Euro/GBP finished at 0.89.
Commodities
Oil finished the week at $77 per barrel and is down -0.7% year-to date in euro terms. Gold finished the week at $1,845 per troy ounce and is down -2.8% year-to-date in euro terms. Copper finished the week at $8,950 per tonne.
The week ahead
Tuesday 21st February
Global Manufacturing and Services PMIs are published.
Wednesday 22nd February
US FOMC minutes are released.
Thursday 23rd February
US GDP figures go to print.
Related articles
Filter by category
Follow us on
Sign Up Here
For promotional offers, news, updates and access to exclusive reports from Zurich

Sending Answer, please wait ...
Your answer has been successfully submitted. Thank you for your participation.
An error has occurred attempting to submit your answer. Please try again.