Markets growth concerns
Global equities fall and investors turned to bonds, as growth concerns weigh on the markets, writes Ian Slattery.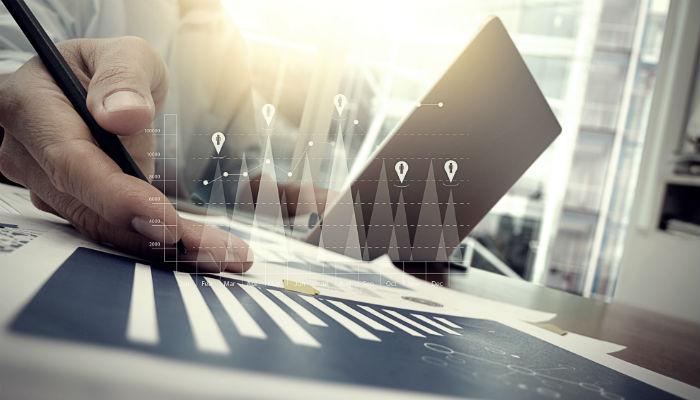 Stocks fell last week as the US yield curve inverted and eurozone economic indicators disappointed. The US yield curve, which shows the different interest rates for bonds with different maturity dates, remains just one metric to analyse, but is an oft cited recession indicator.
Within the eurozone, data for both Germany and France was poor, which puts further pressure on already reducing economic growth expectations.
US Fed Chair Jerome Powell stated on Wednesday that interest rates were unlikely to be hiked again in 2019, and also stated that economic growth in the US also appears to be slowing. Equities in general saw outflows during the week, as investors flocked to bonds.
1 Week Return

15.03.19 to 22.03.19

Year to Date Return

31.12.18 to 22.03.19

Local Currency

Euro

Local Currency

Euro

World

-0.7%

-0.3%

11.2%

12.7%

U.S.

-0.8%

-0.6%

12.0%

13.6%

Europe

-1.6%

-1.6%

10.8%

10.8%

Ireland

-3.2%

-3.2%

10.5%

10.5%

U.K.

-0.4%

-0.8%

6.8%

12.1%

Japan

0.8%

2.5%

8.3%

9.8%

Hong Kong

0.4%

0.7%

13.9%

15.3%

Corporate Bonds

0.4%

0.4%

2.9%

2.9%

Sovereign Bonds

1.3%

1.3%

3.7%

3.7%

Equities
The MSCI World Index fell -0.3 percent in euro terms, but remains up over 12 percent year-to-date. Stocks in Ireland and the eurozone disappointed, whilst Japanese and Asian stocks performed better.
Fixed Income & FX
The US 10-year yield is at 2.44 percent , while the equivalent German yield moved into negative territory to finish the week at -0.02 percent and the Euro US Dollar exchange rate closed the week at 1.13.
Commodities
Oil finished the week at $59 per barrel, as commodities look set to have their best quarter since 2009. Gold and Copper prices finished the week at $1,313 per troy ounce and $6,314 respectively.
The week ahead
Thursday 28th March
US Q4 2018 GDP (Final Reading)
German CPI Data
Friday 28th March
UK Q4 2018 GDP (Final Reading)
German Unemployment data – expected to hold at 5

percent

.
Related articles
Filter by category
Follow us on
Sign Up Here
For promotional offers, news, updates and access to exclusive reports from Zurich

Sending Answer, please wait ...
Your answer has been successfully submitted. Thank you for your participation.
An error has occurred attempting to submit your answer. Please try again.