Markets close October with record high
October defied the history books as markets recovered strongly across the month and finished out on Friday at record highs, writes Ian Slattery.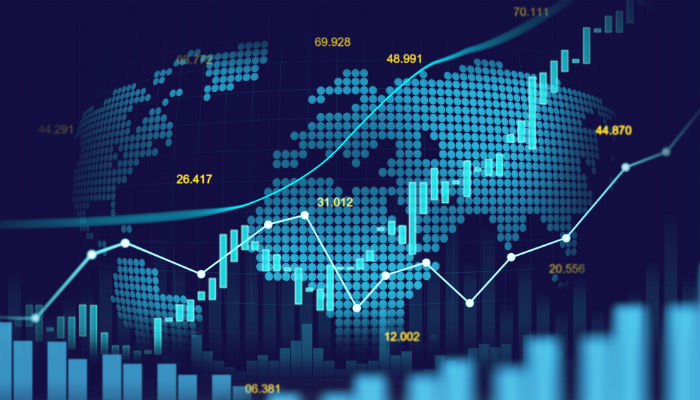 While slightly disappointing earnings from Apple and Amazon dominated the headlines, the upward trajectory for earnings in general has been clear. With just short of 75% of companies having reported, the S&P is on course for an average earnings 'beat' of 7%. Whilst this would be the weakest since the pandemic it is still positive and suggests that the global economy will continue to see positive growth even after the initial post COVID rebound.
Economic data and a generally optimistic political mood in Washington also contributed to the gains for equities. Before flying out to the G20 and COP26 summits, President Biden appears to have made some progress in consolidating Democrat support for his infrastructure bill.
New home sales increased 14% and US consumer confidence also grew for the first time in three months, with personal spending rising 0.6% in September. A growing expectation of a holiday season spending splurge, including the highest number of vacations since 2019 augers well for the US economy, albeit under the shadow of supply chain issues.
Data from the eurozone was broadly positive, with preliminary GDP growth for Q3 coming in ahead of expectation, although inflation was also strong – driven by energy costs.
The ECB kept monetary policy unchanged as expected, but President Lagarde's subsequent comments left the market slightly underwhelmed in relation to the path for future interest rate rises.
The commentary from central banks (note the Fed and Bank of England this week) will be closely watched, as there has been a growing divergence between the monetary policy being priced in by the bond markets vs the commentary emanated from global central bankers.
Equities
Global stocks were up last week by 0.8% in euro terms and 0.5% in local terms. Year-to-date global markets are up 26.3% in euro terms and 19.4% in local terms. The U.S market, the largest in the world, was up 1.1% in euro terms and 0.7% in local terms.
Fixed Income & FX
The US 10-year yield finished at 1.58%last week. The German equivalent finished at -0.08%. The Irish 10-year bond yield finished at 0.35%to remain in positive territory. The Euro/US Dollar exchange rate finished at 1.16, whilst Euro/GBP finished at 0.85.
Commodities
Oil finished the week at $84 per barrel and is up 82.8% year-to-date in euro terms. Gold finished the week at $1,783 per troy ounce and is down-0.8% year to-date in euro terms. Copper finished the week at $9,809 per tonne.
The week ahead
Wednesday 3rd November
The market expects a tapering announcement as the Federal Reserve meets
Thursday 4th November
The latest meeting from the Bank of England will be closely watched for guidance on potential 2022 rate hikes.
Friday 5th November
The October non-farm payrolls report from the US goes to print.
Related articles
Filter by category
Follow us on
Sign Up Here
For promotional offers, news, updates and access to exclusive reports from Zurich
Your answer has been successfully submitted. Thank you for your participation.
An error has occurred attempting to submit your answer. Please try again.