Markets march higher on economics and earnings
US markets hit record highs last week with strong earnings and a positive jobs report the main drivers, writes Ian Slattery.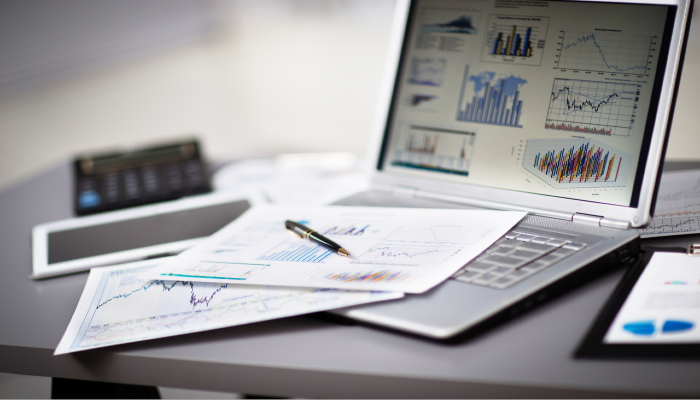 In the US employers added 943,000 jobs in June which was well above consensus estimates and the best reading of 2021. Data for April and May was also revised upwards as the unemployment rate fell to a post pandemic low of 5.4%.
PMI data was also encouraging with the services reading jumping to 64.1, well above expectations. Whilst the manufacturing reading came in lower than expected (59.5), both metrics are firmly in expansion territory. There is also some early evidence that supply chain bottlenecks are starting to ease slightly.
With 90% of companies having now reported, the S&P 500 is on track to see earnings per share come in 15% ahead of consensus forecasts. 72% of companies have beaten expectations on both EPS and sales, which makes it the strongest quarter for earnings this century.
Eurozone equities also saw a strong week helped by earnings, whilst bond yields (which move inversely to price) moved lower as COVID delta variant fears lingered. Germany looks set to make masks a requirement on public transport until the new year as authorities grapple with reopening timings across Europe.
The Bank of England met last week and stated that 'some modest tightening of monetary policy' could happen over the coming months. With inflation on the rise across the developed world, the policy path of central bankers will continue to be a key theme throughout the rest of this year.
Equities
Global stocks were up last week by 1.7% in euro terms and 0.7% in local terms. Year-to-date global markets are up 20.9% in euro terms and 16.2% in local terms. The U.S market, the largest in the world, was up 1.7% in euro terms and 0.7% in local terms.
Fixed Income & FX
The US 10-year yield finished at 1.29% last week, up from 1.18% a week earlier. The German equivalent finished at -0.46%. The Irish 10-year bond yield finished in negative territory at -0.07%. The Euro/US Dollar exchange rate finished at 1.18, whilst Euro/GBP finished at 0.85.
Commodities
Oil finished the week at $67 per barrel and is up 42.5% year-to-date in euro terms. Gold finished the week at $1,746 per troy ounce and is down -4.5% yearto-date in euro terms. Copper finished the week at $9,446 per tonne.
The week ahead
Wednesday 11th August
July US inflation data is published.
Thursday 12th August
Preliminary Q2 GDP figures for the UK go to print.
Friday 13th August
US consumer sentiment readings are released.
Related articles
Filter by category
Follow us on
Sign Up Here
For promotional offers, news, updates and access to exclusive reports from Zurich
Your answer has been successfully submitted. Thank you for your participation.
An error has occurred attempting to submit your answer. Please try again.