Mixed markets amid global politics
Markets grind higher as investors eye upcoming events, writes Ian Slattery as he takes a look at the geo-political market influences.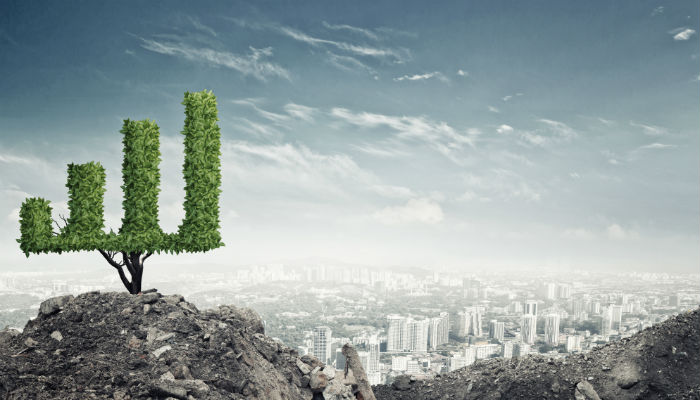 Markets grind higher last week as investors adopted a cautious note ahead of markets some key events in late June (Federal Reserve commentary and G20 Summit).
Positive trade developments between the US and Mexico kicked the week off on an optimistic footing but data disappointed somewhat stateside with producer, consumer, and import prices all coming in slightly below expectations. Investors believe that this may provide the Federal Reserve with some room to cut rates later in the year.
Chinese data was also diffident in nature, with retail sales and industrial output both disappointing. In M&A news, Salesforce announced the proposed takeover of Tableau in an all stock deal worth over $15 billion. US bond yields drifted lower once again, on the back of the weak inflation figures and simmering geopolitical tensions in the Middle East.
1 Week Return

07.06.19 to 14.06.19

Year to Date Return

31.12.18 to 14.06.19

Local Currency

Euro

Local Currency

Euro

World

0.2%

1.2%

13.1%

15.2%

U.S.

0.5%

1.6%

15.4%

18.1%

Europe

0.4%

0.4%

12.6%

12.6%

Ireland

-0.1%

-0.1%

15.0%

15.0%

U.K.

0.2%

0.1%

8.7%

9.7%

Japan

1.0%

1.7%

4.1%

7.6%

Hong Kong

0.1%

1.4%

8.6%

11.2%

Corporate Bonds

-0.2%

-0.2%

4.0%

4.0%

Sovereign Bonds

0.1%

0.1%

7.6%

7.6%
Equities
Global markets moved up slightly last week, led by the US. A weakening euro currency once again enhanced returns for Irish investors. Ireland fell slightly during the week by -0.1% as the wider eurozone market was up 0.4%.
Fixed Income & FX
The US 10-year yield was broadly flat for the week and finished at 2.08% having started the year at 2.68%. The German equivalent was at a record low of -0.26%. The Euro/US Dollar exchange rate finished at 1.12, whilst Euro/GBP was at 0.89.
Commodities
Oil finished lower at $52.5 per barrel having started the week close to $54 per barrel. Gold finished the week up at $1,342 per troy ounce. Copper finished the week up at $5,798 per tonne.
The week ahead
Tuesday 18th June: Eurozone CPI data for May goes to market.
Wednesday 19th June: The Federal Reserve are expected to keep interest rates unchanged at their June meeting.
Friday 21st June: Eurozone Manufacturing and Services PMI for May goes to print.
Related articles
Filter by category
Follow us on
Sign Up Here
For promotional offers, news, updates and access to exclusive reports from Zurich

Sending Answer, please wait ...
Your answer has been successfully submitted. Thank you for your participation.
An error has occurred attempting to submit your answer. Please try again.